Tucked away in the cosy corner of a Rhiwbina home, is a small office. Its wooden shelf is wedged with books and the lamps dimly light the desk that's peppered with post-it notes. Taking centre stage is a screen where all the magic takes place.
"I have a strict routine. I start about 10am and don't emerge until gone 4pm," says writer and actor Steve Speirs, sipping his hot coffee.
"There's a rhythm to it all. Write. Edit. Rewrite. Re-edit. Rewrite the edit. Edit the rewrite. It's a craft."
It's a craft that the Merthyr-born actor has honed over the last three decades, and a career that's brought joy to millions.
"We'd been living in Llanishen up until this year, but we moved into Rhiwbina in May. I've brought a bit of Merthyr into the village so obviously house prices have gone up," he chuckles.
The Welsh actor, known for memorable roles in TV and film has taken Rhiwbina to heart.
"I never even knew that the Garden Village existed until earlier this year. A friend of mine had been in Northwood in the village and pointed out the house to me as I was looking for somewhere to live. As soon as I stepped into the house, I knew I had to live here. It's great.
"Within a week, I'd met loads of new people, mostly out walking the dog. They'd introduce themselves and I got to know a lot of people within a short space of time."
Since settling down in the village, Steve has made himself at home, and has been welcomed as part of the community.
"I quickly became the loudest person in the village," he says. "The first thing the place reminded me of was that place in Midsomer Murders. I was half-expecting to find a dead postman lying up one of the lanes. It's a quirky place – within a few days, I'd found out that there was an annual Christmas party for dogs in one of the parks. The village seems to be set in its own space and time.
"Everyone has pride in their properties around here too. I'd know if I'd been robbed because he would have cut my hedges on his way out."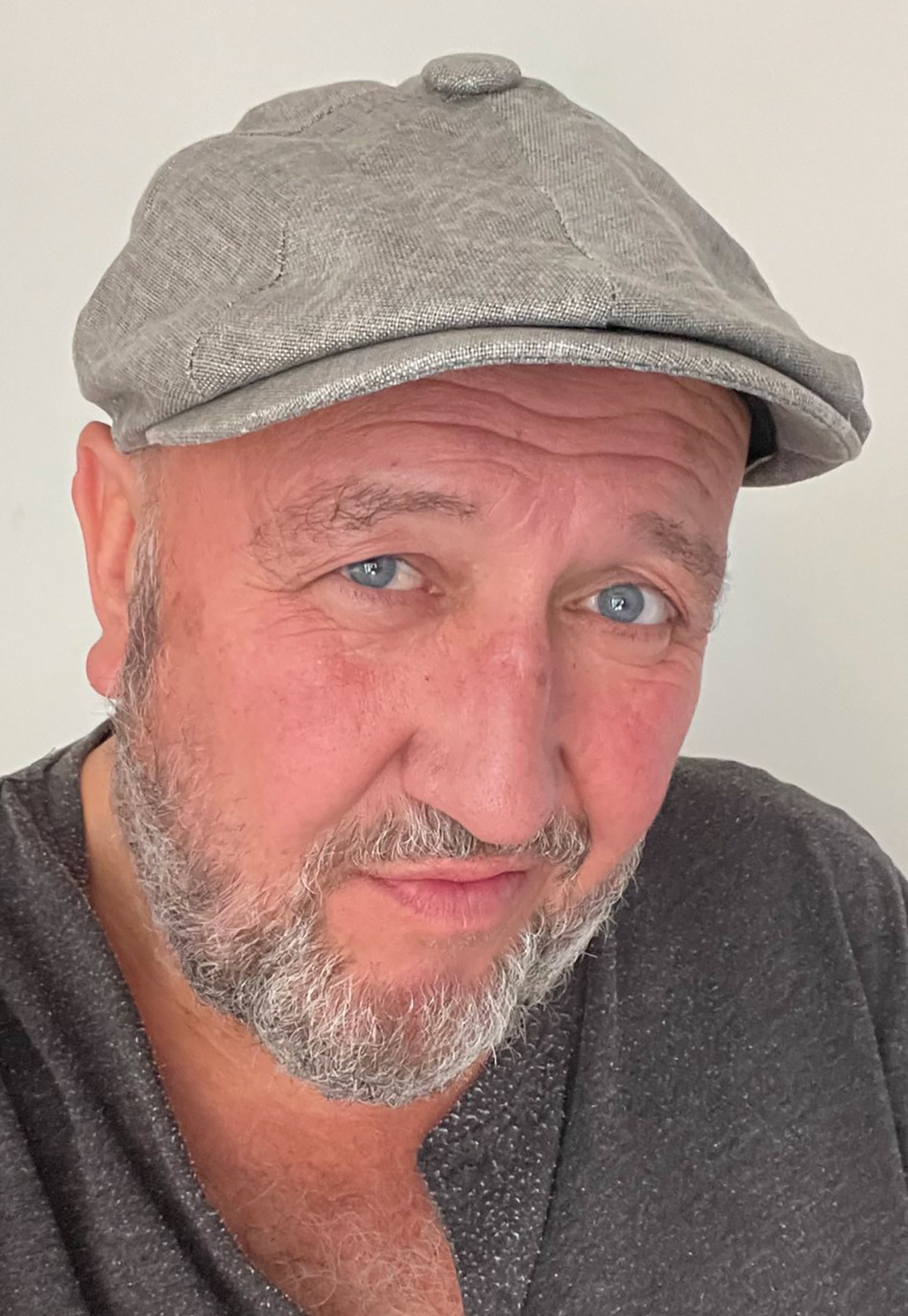 Steve's ended up living only about half an hour's drive from where he grew up in the south Wales valleys. Brought up in Merthyr, writing and acting was something he always aspired to do.
"As a kid, there was nothing else I wanted to do for a living when I grew up. My dad worked in the big Hoover factory up at Merthyr and I wasn't fussed on that, even though he had a job lined up for me there.
"As a kid, we used to go on holiday to Weymouth every summer. I was fascinated by the Punch and Judy show and I'd sit there on this beach, often on my own, eating ice-creams and watching all the performances throughout the afternoon. I think it was the puppets and the colours and the storytelling that kept me there. I was hooked.
"My grandfather made me a Punch and Judy box and I'd put shows on for my family in the back garden of our Merthyr home. It was my way of storytelling, something that's stuck with me ever since. That's probably why I followed the career path I have."
After leaving school, Steve completed a drama degree at Loughborough University.
"I spent a lot of time at the Sherman Theatre as part of the National Youth Theatre of Wales. I'm happy that I've been able to make a long-term career out of it."
Steve's career to-date has included appearances in many well-known TV shows, including Stella, Extras, Afterlife, and The Tuckers, the show that he has written himself.
"I don't think anyone could describe me artistically as a sleek sailing boat, skimming across the water with the greatest of ease. I'm more like a large, lumbering oil tanker – one of those ones that takes ages to turn around. I could describe my career as an overnight success for the last 35 years."
His first TV credits stretch all the way back to 1989.
"I was in a HTV production called When We Were Seven. It was written by my friend Robert Pugh, who I've since given a part to in The Tuckers. He still moans that he gave me a good part in his show and that I gave him a less-than-glamorous part in mine. But I love the cyclical nature of it all and we're still best of friends!"
Steve has also graced critically-acclaimed theatre productions; his versatility as an actor has seen him play a variety of roles.
"I appeared in a Tommy Cooper play once, which was very well received. The last bit of theatre I did in was in the West End, just before Covid hit. The play was Upstart Crow, written by Ben Elton but I've always suffered a little with stage nerves so I'm more inclined to work in TV if I can as it's a bit more forgiving.
"It's amusing that different people know me from different things, depending on their age and location. People from across the bridge know me as Glyn from The Tuckers, whereas closer to home, they tend to know me as Big Al from Stella."
But Steve's also featured in some of the largest film franchises in the world, including Star Wars and Pirates of the Caribbean.
"Film is a rewarding process, especially when you get to see the result of your hard work up there on the big screen."
As well as appearing on-screen, Steve is also renowned for his writing off-screen.
"I love writing but it can be challenging. The third series of The Tuckers came out recently and I was bombarded with people saying that they'd binged on it and wanted to know when Series 4 was out. And I was thinking to myself, this has taken me nearly a year to create – six months of writing, two months of filming and then another two months of editing. And people were devouring it in one go. Don't get me wrong – I'm thrilled with the positive response – but it's a lot of work."
The BBC can be well-pleased with the reception that The Tuckers has gained since its first showing in early 2020. The series focuses on a close-knit family of larger-than-life, loveable rogues in the Welsh valleys. And it's been lapped up by the public.
"The BBC in Wales has been very supportive of the show and in return, it's given them a big audience.
"The writing process is the thing that takes the time. I often overhear things when I'm out and about and I'll note them down to use, not necessarily straight away. I've got post-it notes everywhere. It's strange though – when I'm writing, I want to be acting and when I'm acting, I'd rather be writing."
Comedy has always featured heavily in Steve's career, and it's something he's been keen to develop at a grass-roots level.
"We've started a regular comedy night on Friday nights up at the Deri in Rhiwbina, which people are welcome to come and join. It gives people the chance to either give comedy a go themselves or to have some time to sit back and have a laugh."
Looking ahead, Steve's main ambition is to keep on doing the job he loves.
"It is a craft. But I'm blessed that I get paid for what I do. Ultimately, it's what I've always wanted to do since I was that lonesome kid sitting there on that Weymouth beach with an ice-cream, watching a Punch and Judy show."