Winter is a time of tradition and familiarity yet we rarely often stop to ask about their origins. Here are the backgrounds to a few of our known and less well-known customs
Hogmanay
Hogmanay is the Scots word for the last day of the year and is synonymous with the celebration of the New Year (Gregorian calendar) in the Scottish manner.
There are many customs and traditions, both national and local, associated with Hogmanay. The most common national custom is the practice of first-footing, which starts immediately after midnight.
This involves being the first person to cross the threshold of a friend or neighbour's house and often involves the giving of symbolic gifts such as coal, shortbread, whisky and fruit cake, which is supposed to bring different kinds of luck to the householder.
It is tradition that a dark-haired man should be the first-foot and it can go on for many hours after midnight.
There are also many local customs in Scotland such as fireball swinging – balls of fire swung around on chains.
Twelfth Night
Also known as Epiphany Eve, and celebrated on January 5th, Twelfth Night celebrates the last night of the Christmas period.
Food and drink were traditionally a main feature of Twelfth Night and in some areas of the UK, people would go out to orchards and 'wassail'. This ancient custom involved singing to the trees to encourage a good harvest for the forthcoming year.
A popular Twelfth Night tradition was to have a bean and pea hidden inside a Twelfth Night cake; the man who found the bean in his slice of cake became King for the night while the lady who found a pea in her slice of cake became Queen for the night.
Mari Lwyd
The Mari Lwyd is an ancient Welsh custom which used to be widespread but now survives only in a few places, whereas in other locations it is usually a revival of a dormant custom.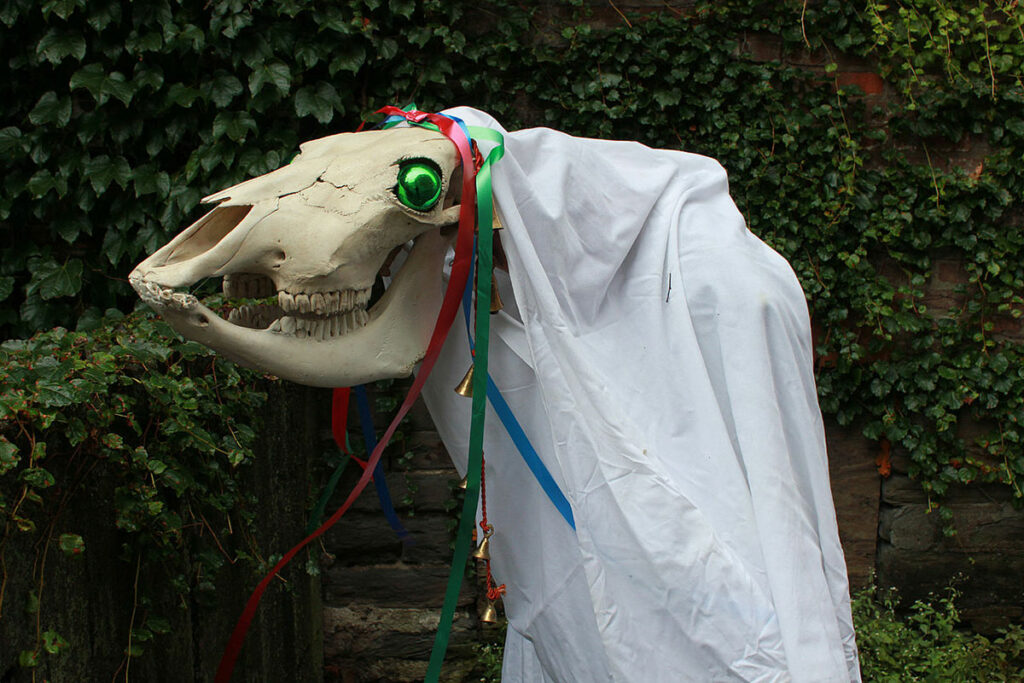 Mari Lwyd means 'grey mare', and she takes the form of a decorated horse-skull on a pole operated by a man in a white sheet. The Mari would be paraded around the district in return for refreshment as a house-visiting custom. A feature of the event was the singing battle between the visiting party and householders, followed by the visitors being invited in for cake.
The custom was first recorded in 1800.
Burns Night
Burns Night is annually celebrated in Scotland on or around January 25th. It commemorates the life of the poet Robert Burns, who was born on January 25th 1759. The day also celebrates Burns' contribution to Scottish culture. His best known work is Auld Lang Syne.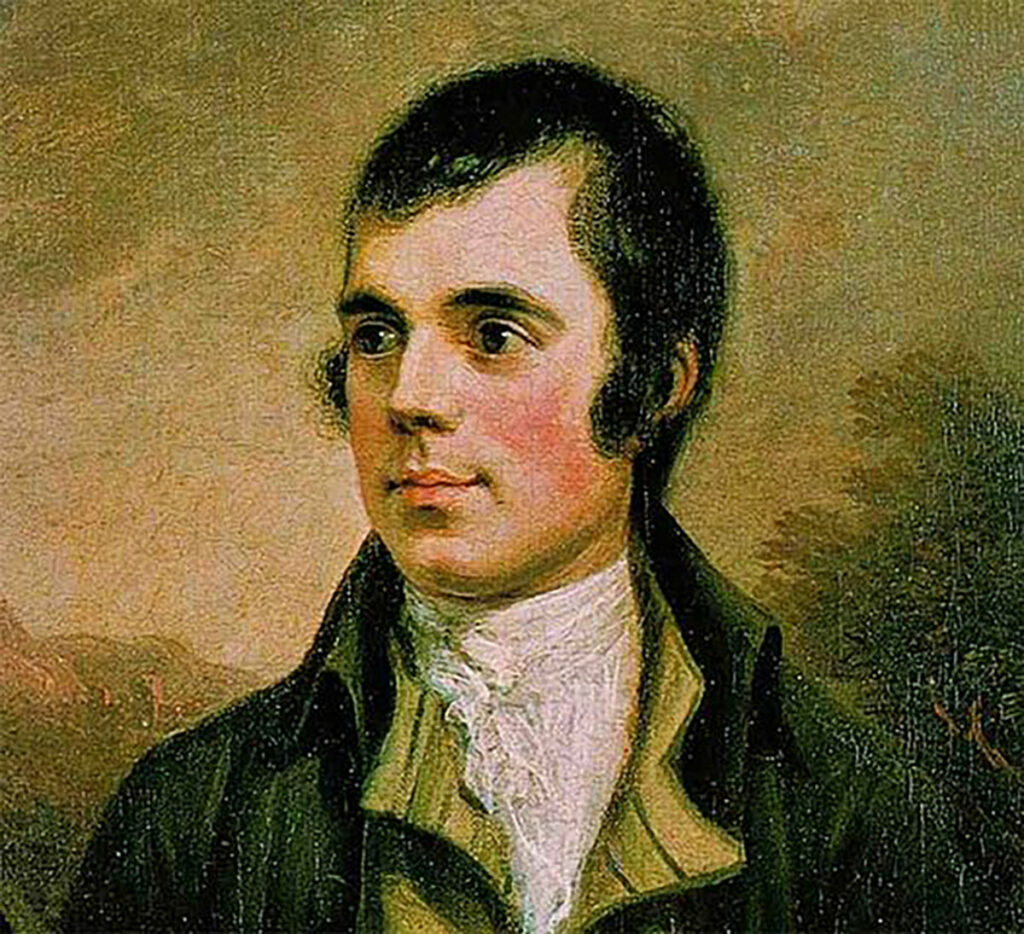 Many people and organisations hold a Burns Supper on or around Burns Night. Everyone enjoys a hearty feast (which includes haggis, neeps and tatties, rounded off with drams of whisky). Some of Burns' poems and songs are recited, and tributes are made to the great Bard.
St Dwynwen's Day
St Dwynwen's Day is celebrated in Wales on 25th January.
St Dwynwen is the Welsh patron saint of lovers, which makes her the Welsh equivalent of St Valentine. Dwynwen is believed to have been a daughter of King Brychan Brycheiniog, who lived in the 5th century.
People exchange cards and gifts, take time out and have special meals with loved ones.
Shrove Tuesday
Shrove Tuesday is the day before Lent starts on Ash Wednesday.
The name Shrove comes from the old middle English word 'Shriven' meaning to go to confession to say sorry for the wrong things you've done. Lent always starts on a Wednesday, so people went to confessions on the day before. This became known as Shriven Tuesday and then Shrove Tuesday.
The other name for this day, Pancake Day, comes from the old English custom of using up all the fattening ingredients in the house before Lent, so that people were ready to fast. The fattening ingredients that most people had in their houses in those days were eggs and milk.
Ash Wednesday
Ash Wednesday is the Christian holy day of prayer and fasting.
As it is the first day of Lent, Christians begin Ash Wednesday by marking a Lenten calendar, praying a Lenten daily devotional, and abstaining from a luxury that they will not partake of until Eastertide arrives.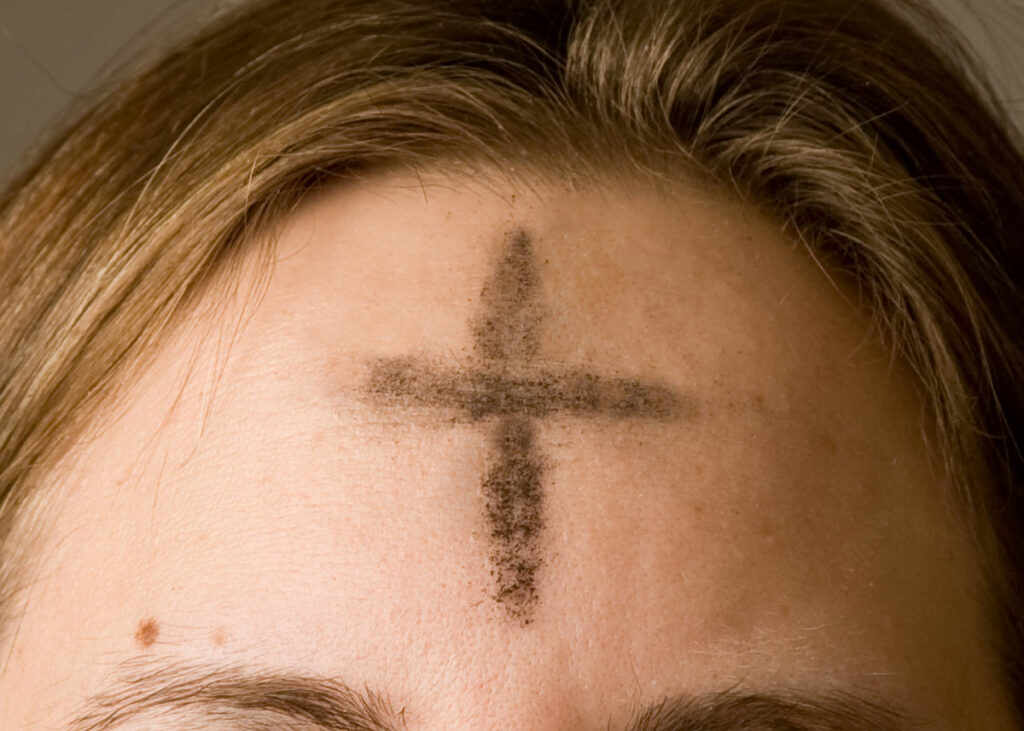 Ashes are ceremonially placed on the heads of Christians on Ash Wednesday, either by being sprinkled over their heads or more often, by being marked on their foreheads as a visible cross.
Kissing Friday
Kissing Friday is no longer a popular tradition in the UK but until the mid-20th century, on this day a schoolboy could kiss a girl without fear of a slap or a telling off.
If the boys wanted to kiss the girls, they had to catch them. Some boys would tie ropes across the street and the girls would have to pay for passage past the rope with a kiss. Others would simply chase the girls until they caught them.
Leap Year
In the Gregorian calendar, the standard calendar in most of the world, most years that are multiples of four are leap years.
In each leap year, such as 2020, the month of February has 29 days instead of 28. Adding one extra day in the calendar every four years compensates for the fact that a period of 365 days is shorter than a tropical year by almost 6 hours.
In Ireland and Britain, it is a tradition that women may propose marriage only in leap years. A person born on February 29th may be called a 'leapling' or a 'leaper'.