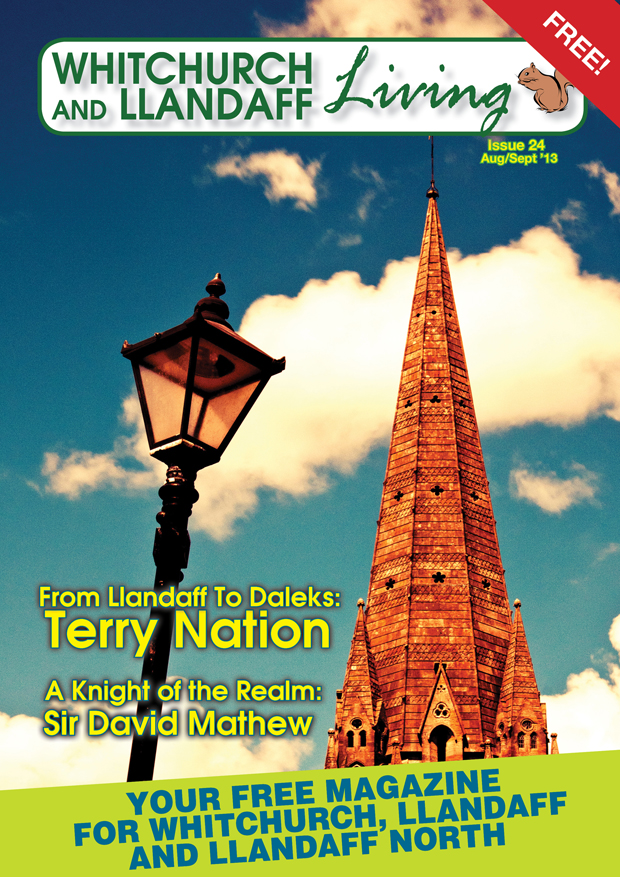 Whitchurch and Llandaff Living
Our high summer issue of Whitchurch and Llandaff Living is due for distribution next week, but if you'd like to read it before then, you can read it here.
We've got some great features in this issue. Several years ago, we had a call from a lady who said she used to play with the man who invented Daleks. At the time, we were stood in a superstore car park in Bridgend, and weren't really sure what she was going on about. It was only as we were researching one of our features for this issue did we realise that Terry Nation, writer and inventor of the Daleks, hailed from Llandaff. If the lady in question happens to be reading this – please forgive our confusion! We cover Terry's influential career on page 6.
Kevin Revell takes us through summer lawns on page 10 and on page 15, Leela Dutt meets Mari Williams. Mari has an incredible story to tell after cycling around the world.
On page 16, Gareth Neale charts the history of our local railway stations, while the story of Sir David Mathew, one of the most formidable names in Welsh history is on page 20.
Local vet Chris Troughton answers your pet problems on page 25 and Bill Farnham keeps us updated on local Neighbourhood Watch news on page 27.
Our next issue will be published as the mellow colours of autumn stretch across Cardiff so until then, enjoy the summer!
Patric and Danielle (editors)