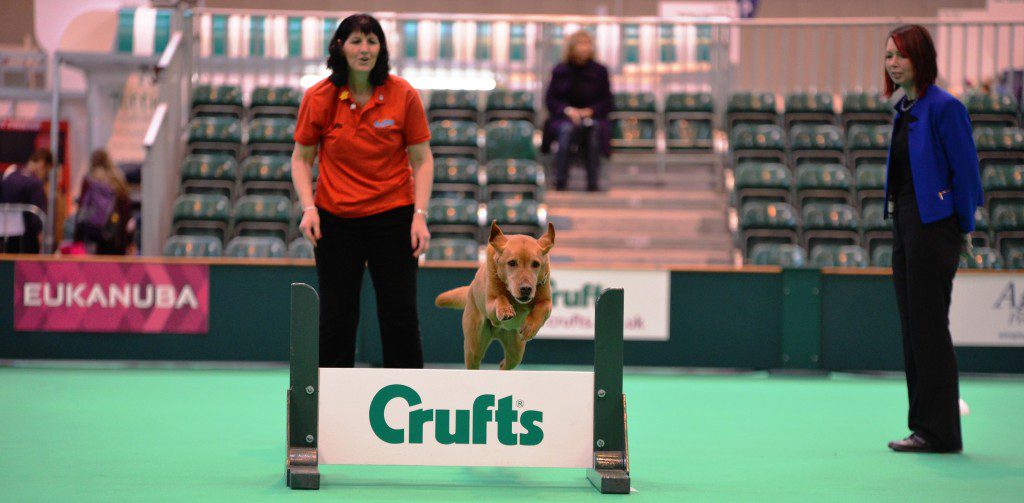 Two Rhiwbina residents were part of a recent World Cup winning team at Crufts.
Gill Walker and her daughter Nikki were part of the Welsh team who triumphed at the famous international dog show in March.
"I came into obedience training quite late. I'd had a chocolate labrador as a pet." says Rhiwbina resident Gill. "We went to obedience classes and 'got the bug'. Then we got Brae, another labrador – so we started training him as a puppy. He's 7 years old now and has worked his way up through the shows. He was selected to be a 'novice' dog in this year's Inter-regional team."
Cruft's Inter-regional competition on the Thursday is divided into five different classes – Beginners, Novice, Class A, Class B and Class C.
"This year's show at Crufts was so exciting. I even got my nails done with paw prints and a Welsh flag on them!
"We had some great dogs in our team – we had a wonderful Rhodesian Ridgeback in our beginners classification. My dog Brae was teamed up with a black German Shepherd in the Novice group. My daughter Nikki was with her black Labrador in Class A, along with a lovely collie called Tyler. Class B was represented by a Belgian Shepherd Dog and our Class A dog was a Golden Retriever."
"We won the Inter-regionals that day. We were thrilled." said Gill. But there was more to come. On the Sunday, the Welsh team scooped the biggest prize of them all – the World Cup.
Team manager Jen Jessop was delighted.
"I've been involved with dogs since the mid-1970s. I was invited to become Assistant Manager to the Wales team in the late 1990s. I have competed in three Inter-Regionals with my dogs, and was in the first World Cup Competition in 2008 and I was invited by the Kennel Club to judge the Obedience Championships in 2013. But this year's competition was very special – and two of our team came from Rhiwbina!"
Gill added:
"It's wonderful to show that Rhiwbina has some great pedigree when it comes to dogs. The village has some wonderful dogs – I've lived here since I was 2 years old so it's nice to be part of that community!"