The well-known clinic is celebrating its 25th year this year – and have just announced that they have received a prestigious award that assures patients of their high standards of care.
"We are delighted to announce that in our 25th year of C3 Chiropractic Clinics, we have been awarded the Royal College of Chiropractors PPMQ – Patient Partnership Quality Mark (2023 -2025) for excellence in meeting patient expectations," says Principal Chiropractor, Rainer Wieser.
Rainer was recently just one of only two chiropractors from the UK to be selected to work as part of a worldwide team at the World Games held in Birmingham, USA in July 2022. As a recognised member of FICS – Federation of International Chiropractors in Sports, he thoroughly enjoyed his time at the games – the second time he's been involved.
"Working alongside elite sports chiropractors from around the world who make up the team was fantastic. It's also amazing to treat competing athletes who are at the top of their game and assisting them in achieving their goals and get them through injury," he says.
C3's talented team in Rhiwbina includes chiropractors Rainer Wieser, Chloe Stamper, and Lia Biancheri as well as podiatrists Lynne Griffiths and Laura Dommett.
"Here at C3, we use the latest techniques and equipment to aid patient recovery. These include laser therapy and radial shock wave therapy. We are finding this therapy is an excellent treatment method for ailments like tennis elbow, plantar fasciitis, jumper's knee, shin splints, calcific tendinitis of the shoulder, chronic joint pain, as well as painful trigger points.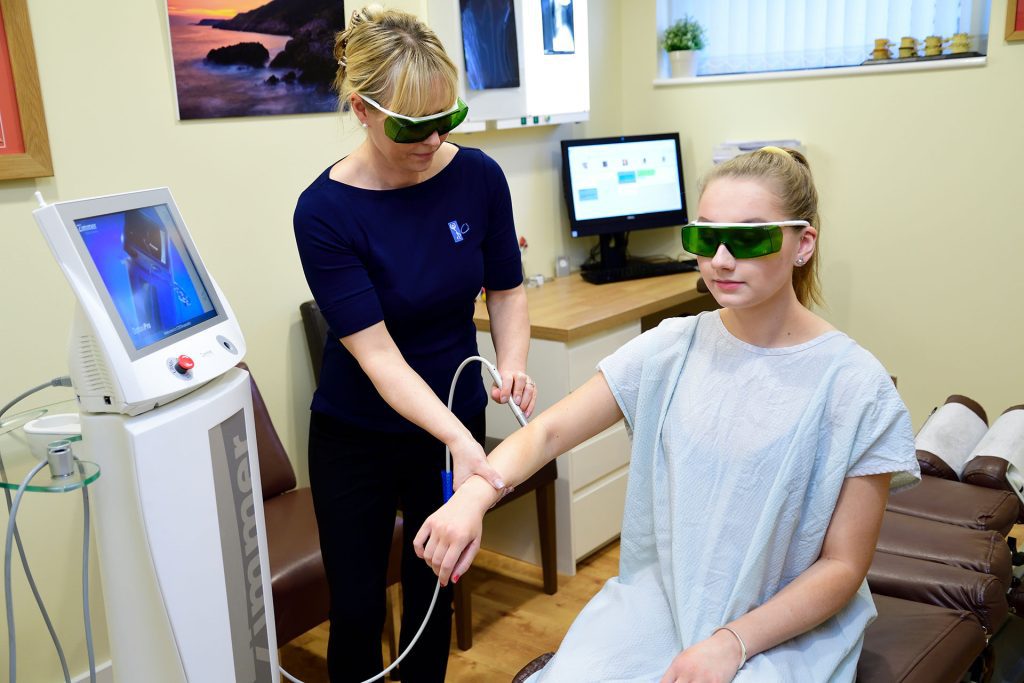 "While laser therapy can help reduce pain and inflammation related to many common muscular skeletal conditions, our chiropractors treat a variety of conditions – more than just backs and necks!"
Podiatry and chiropody services are also available at C3:
"Our podiatry and chiropody service is now in its 12th year and continues to go from strength to strength," says Rainer. "Our podiatrists Lynne and Laura are very experienced and treat a wide range of foot complaints, including ingrown toenails which can be incredibly painful. They are qualified in toenail surgery and regularly assist patients with this painful complaint.
"Our team at C3 pride ourselves of having satisfied, informed patients and we are delighted to be an award-winning clinic!"
A: 223-225 Pantbach Rd, Cardiff CF14 6AE
This is a sponsored post