Cycling Saturday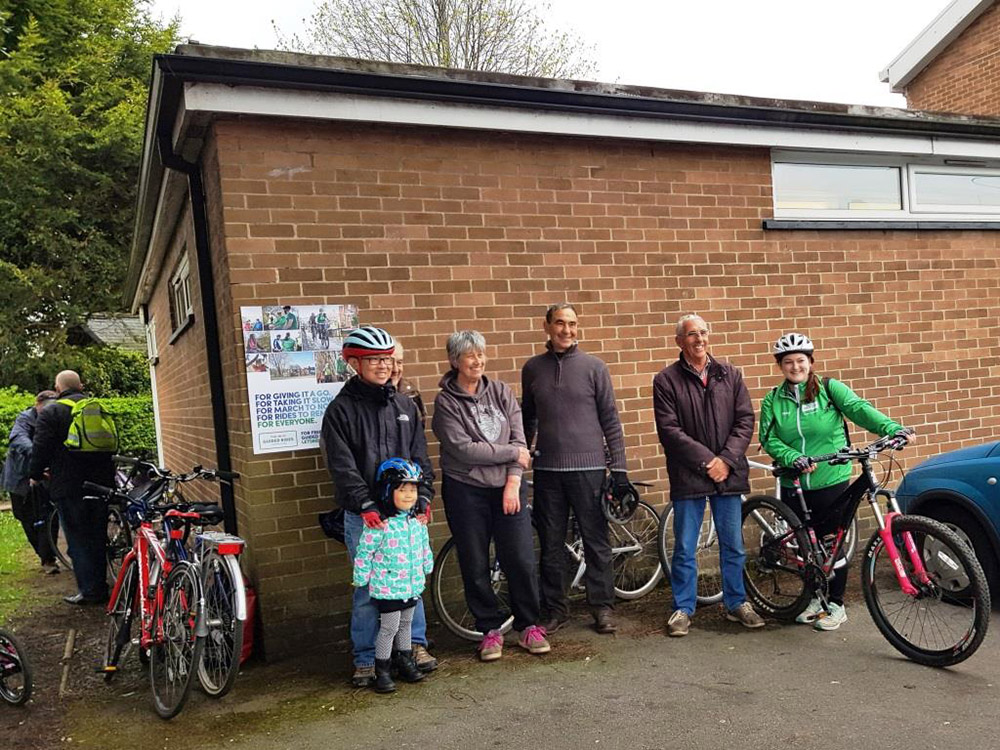 Cycling Saturday was a hit with both proficient and novice riders.
Steve and Vicky from Cardiff Social Cycling led a guided cycle ride around the village, while cycle mechanics from Cardiff Council's Road Safety team carried out free bike safety checks. Whitchurch Cycling Club also tested young riders' skills with an obstacle course. Cardiff Cycle City were on hand to advise and encourage riders while Miss Tilley's Café served up delicious cakes throughout the day. Thanks to all who took part. We're hoping to make this an annual event.
Jigsaw Library
Our Jigsaw Library is open every Saturday (10am -12.30pm) and we've also introduced extra sessions during the school holidays. Our fame is spreading! We've had families come from as far afield as Caerphilly and The Vale to borrow puzzles.
Inspired by The Beano comic's 80th anniversary, the theme for this year's Summer Reading Challenge is 'Mischief Makers'. With that in mind, we're on the lookout for donations of puzzles featuring iconic comic characters.
We're planning to create a photo collage of jigsaws you've enjoyed (or hated!) doing. Send photos of completed puzzles to friendsofrhiwbinalibrary@gmail.com
Gardening Day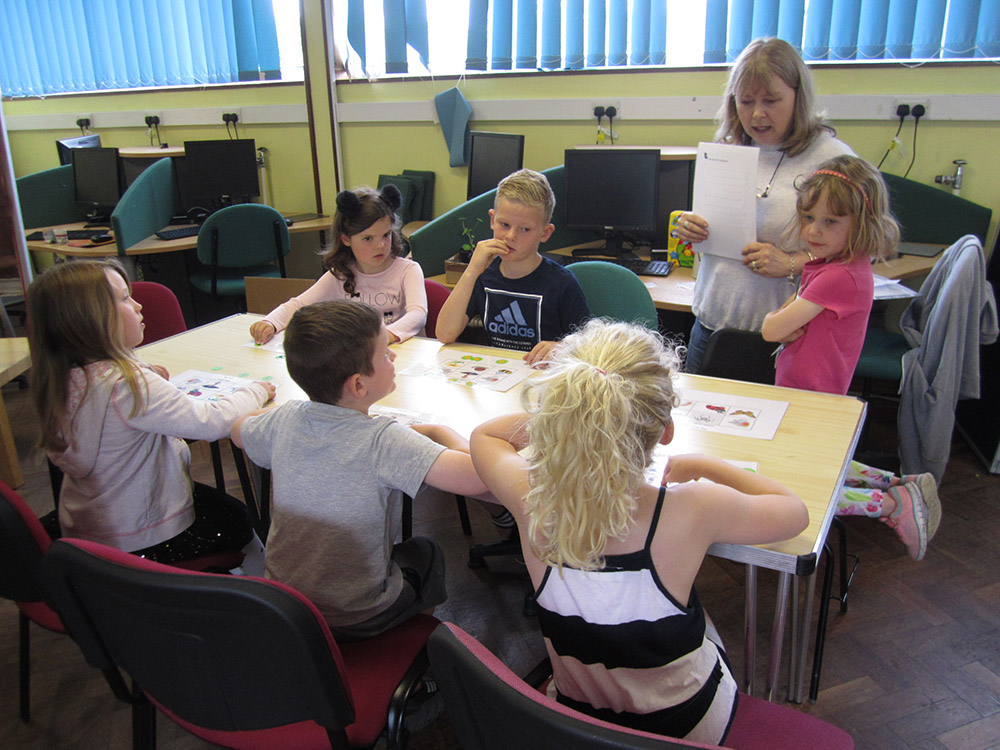 While young gardeners were enjoying a variety of activities in the Jevons Room (special thanks must go to Annette), the 'Bring and Buy' plant sale was in full swing downstairs. Thanks to all who brought and bought plants and swapped gardening expertise. It made for a lively and sociable morning.
Ps. Would the courageous gardener who took on the challenge of the GIGANTIC Himalayan Honeysuckle, keep us posted?
What's On
August

Saturday 4th: Rhiwbina Camera Club 60th Anniversary Exhibition
Tuesday 14th: Art Workshop for adults with Eric Heyman 7.30pm- 9pm £6
Wednesday 15th: Goldies 'Sing & Smile' 10.30am–11.30am
(Look out for additional Reading Challenge events throughout August)
September
Friday 7th: Children's Book Club 4pm-4.45pm
Monday 17th: Read Aloud (for adults) 3pm–4pm
Wednesday 19th: Goldies 'Sing & Smile' 10.30am–11.30am
Wednesday 26th: Quiz & Cuppa 3.30pm £2
October
Tuesday 9th: 'So You Think You Can Drive?' Dave Lewis 7pm
Tuesday 23rd: 'Real Cardiff: The Flourishing City' Peter Finch 7.30pm
Wednesday 31st: Quiz & Cuppa 3.30pm £2
November
Tuesday 20th: 'Having a Go at the Kaiser' – A Welsh family at war. Gethin Mathews
Wednesday 28th: Quiz & Cuppa 3.30pm £2
Get Involved
If you have suggestions for events or would be willing to give a talk/demonstration on an interesting topic, please get in touch. Most importantly, support Rhiwbina Library by coming along to our events. Why not become a 'Friend'? Membership is free to all.
Contact Us
Become a 'Friend' or if you have any comments/suggestions, get in touch.
Email: friendsofrhiwbinalibrary@gmail.com or leave your details in the 'Friends' box at the library desk.
Website: friendsofrhiwbinalibrary.weebly.com
You'll also find us on Facebook and we tweet @FoRhiwbinaLib