The greatest wealth is health. In recent times, this has never been so true, which is why a new business has opened up in Rhiwbina. Physio AtOne supports people of all ages within the community, helping everyone be the best version of themselves
If the last two years have taught us anything, it's that looking after our health should be at the top of our list of priorities.
Our vision at Physio AtOne is to support people of all ages in the community to be the best version of themselves, whether that's following injuries, surgery or simply ongoing joint or muscle pain. We are here to rehabilitate you, whatever the goal.
As soon as you come through our doors, we provide you with an experience that integrates the many components of health and wellbeing, managing you and your condition holistically.
We provide you with a comprehensive assessment and management plan, using the most up to date evidence. This ensures that you have a treatment plan specific to your individual needs.
We can help you with any of these conditions:
• Arthritis
• Acute and chronic neck/back pain
• Shoulder injuries and ongoing shoulder pain
• Sciatica
• Tendonitis
• Knee injuries
We also specialise in the diagnosis and rehabilitation of acute lower limb injuries, offering excellent working relationships with orthopaedic consultants if further investigations or interventions are needed. Sports injuries, rehabilitation and injury prevention are also a speciality of ours, and we have years of experience in this field.
Our hands-on treatment can improve joint movement and muscle flexibility, rehabilitation, strength and conditioning, cardiovascular fitness (heart and lung fitness) and we provide other strategies to improve physical capability through Yoga and Pilates.
By providing a holistic approach, a sustainable and positive change in your health and fitness can be achieved and maintained.
The best part is that we are here, right on your doorstep in the village. You can find us at 1 Lon Ucha, directly opposite Rhiwbeina Primary School, making us super convenient to fit in with your busy life. We can deliver your service in either Welsh or English.
Meet Gin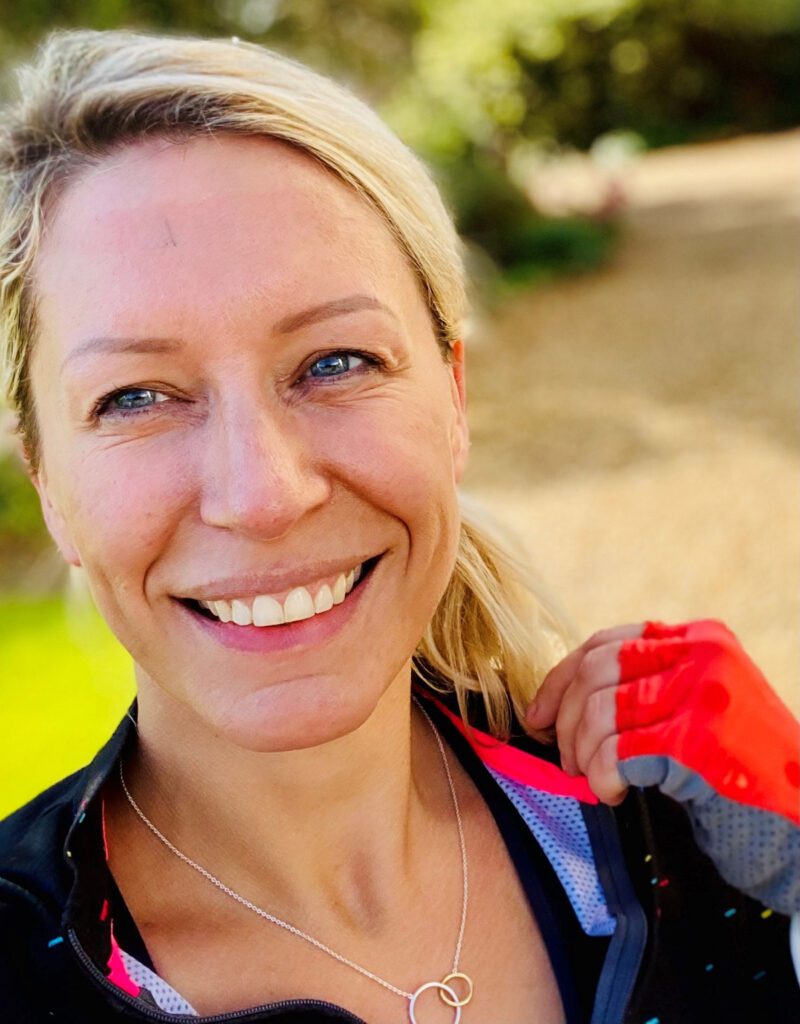 Gin is the Director of Physio AtOne. She qualified as a Physiotherapist from Coventry University in 2003 with a first-class honours degree. She has over 10 years experience of working as an Extended Scope Physiotherapy Practitioner in minor injuries, consultant clinics and the Physiotherapy department in Cardiff and Vale NHS. She has developed expert diagnostic skills, hands-on treatment and in-depth rehabilitation knowledge in the musculoskeletal setting.
Currently, Gin is gaining her Yoga Teacher Training qualification, with a twist. She can incorporate resistance work into her sessions using weights and resistance bands to maximise muscle endurance and strength, which will be advantageous for holistic rehabilitation for the appropriate client.
Gin is a local in Rhiwbina, married with two very energetic boys. Health, fitness and wellbeing are core features in her life. She enjoys running, road-biking, weights, surfing, skiing and most things outdoors! Gin, in life pre-kids, played netball and touch rugby.
Being involved in the local community is of great importance to her and she is currently an assistant coach for the under 7s Rhiwbina Squirrels, hoping to provide a strong role model for girls in sport.
She looks forward to helping you get back to fitness.
A: 1 Lon Ucha, Rhiwbina, Cardiff CF14 6HL
T: 07977 620806
W: at-onecardiff.co.uk/physio