Here at Michelle Marshall Salon, we've got an affection for the Swedish way of life. It's a country that always performs well on the happiness index and the reason for that is their ferocious dedication to actually enjoying their lives. They've got their work-life balance in order and they are obsessed with taking care of each other and themselves.
Lagom is a word they use that translates as 'just the right amount'. Lagom är bäst is also a popular Swedish proverb, that means 'enough is as good as a feast'. And it all makes sense.
You see, while we all dash about trying to juggle our busy lives, the Swedes take the right approach to life and do things that are 'just the right amount'. And it makes them happier as a result.
For instance, they treat massages like we do haircuts. For them, it's part of their monthly wellness routine, something that's 'just the right amount'. And at our Rhiwbina Beauty Salon, our experienced beauty therapists are ready to provide you with a little Swedish way of life by offering you our range of popular beauty treatments including massage, facials, nails, brows and lashes, spray tanning and more on a regular basis.
Taking good care of yourself isn't being selfish. Think of it as an investment in yourself – and yes, you deserve some regular, long-term self-care, even at this early part of the year, when the sun is in short supply.
LED light therapy is a popular, non-invasive treatment that harnesses the power of natural light to promote visibly radiant, rejuvenated and refined skin. A favourite treatment of celebrities, LED light therapy involves the application of beneficial wavelengths of light into the skin's deepest layers to energise our cells.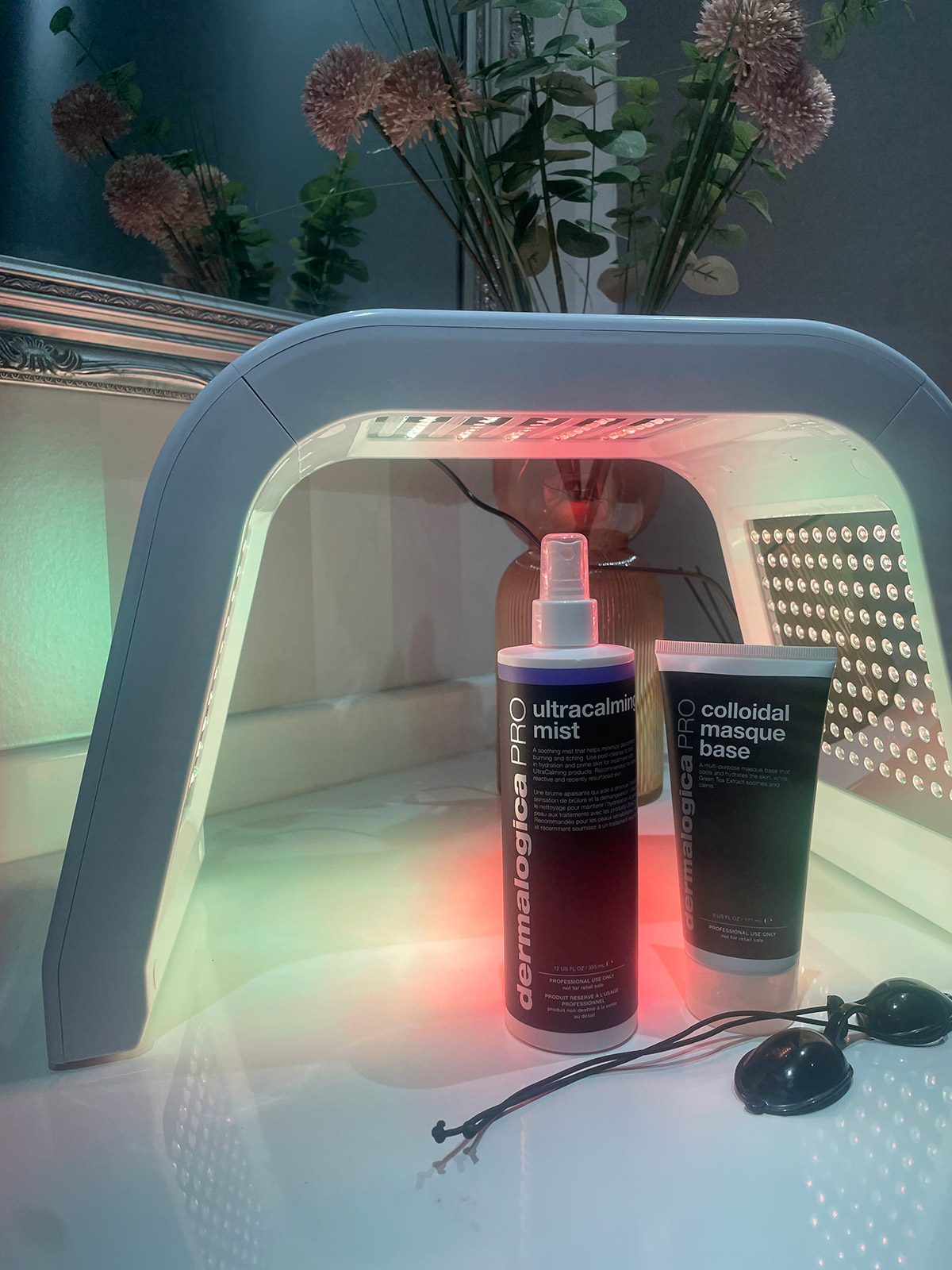 One treatment alone will instantly energise the skin cells to revitalise a dull and tired complexion but booking yourself in for regular therapy will leave you looking and feeling better long-term.
We offer LED light therapy as a standalone treatment or alongside our Dermalogica facials. Our fully qualified team will assess your skin and recommend the best products for your particular skin concerns.
Our ongoing treatments also include massage therapy. Whether it is to unwind, tackle sore muscles, or simply to enjoy some regular, relaxing me-time (yes, you are allowed!), we offer a variety of massage treatments and techniques that will leave you feeling wonderfully refreshed.
And looking ahead, our friendly and qualified staff are here to help guide you through another busy year, including spray tanning and waxing for the summer months.
And of course, you can still top all this off and look fabulous by experiencing the original Michelle Marshall Hair Salon, where we offer cuts, colourings, Racoon international hair extensions,
Keratin smoothing treatment, and in-salon hair treatments such as Acidic bonding concentrate, K-18, and Kerastraight moisture mask, all designed to give you hair that is shiny, strong, and healthy.
Our customers always come first. We always put your needs first, delivering a service which is relaxed, friendly, responsible, professional, and personal.
If you'd like to embrace the Swedish attitude to life, and a happier you, we are here for you.
A: Beulah Road, Rhiwbina
T: 029 2061 1566
W: michellemarshallsalon.co.uk