Some say that going to church is good for the soul. This was definitely the case for music legend Howard Jones, who as a youngster, attended a concert held at Rhiwbina's Bethany Baptist Church.
"I grew up on Heol Llanishen Fach. One of my most wonderful memories is that of my mates and I playing games on the small triangular piece of grass we had outside our house. We always used to be playing cricket or football. Rhiwbina in those days had a great sense of community."
But it was a visit to a concert in the local church that played an important part in shaping Howard's future.
"When I was 11, I went to see a choir at the Bethel Baptist Church. The choir was the Morriston Orpheus Choir and the concert had a massive impact on me. It was one of those moments in my life that has stuck with me – right up until the present day. Even as I was writing my latest single, Soon You'lI Go, I found myself going back to that concert; in my head the Morriston Orpheus Choir were there singing it."
Howard attended what was then Whitchurch Grammar School.
"I used to run home for piano lessons on my lunch hours. I always remember that run – in all kinds of weather. I left Rhiwbina at the age of nine when my parents emigrated to Canada. I did come back for 18 months and then finally left for good at the age of eleven. I haven't been back since."
Out in Canada, Howard joined his first band, and upon his return to the UK, began taking music seriously.
"I wasn't getting into the music business to become famous. In fact, that was the furthest thing from my mind. I loved music so much, yet found it incredibly hard to find gigs – I had to fight for everything. I did it for the real joy of doing it and don't believe that anyone can sustain their creativity if they are in it for the fame."
Howard released his first single in 1983 with the aptly named New Song. What Howard thought might sell a few thousand copies, eventually peaked at No.3 in the UK charts.
"People loved the new sound. Although I was classically trained, I was always interested in developing new sounds in music."
A second single, What Is Love? was released, reaching No.2 in the charts before Howard released a third single and an album, Human's Lib, which went straight to No.1 in the album charts and eventually went on to become a platinum-selling album.
Howard's subsequent music career took him the world over.
"Having a number one in America was something that not many people from the UK have achieved. I think they embraced the fact that here I was – a song-writer, bringing new sounds into the music world."
His second album Dream Into Action was even more successful spawning a series of hits including Like To Get To Know You Well, Look Mama, Things Can Only Get Better and the classic No One Is To Blame, which reached No.1 in the US singles chart and has since had over 3 million radio plays in the USA. Dream Into Action went platinum in the USA, sitting in the US Top 20 album chart for the best part of a year, making Howard one of the few British artists to have comprehensively broken America in the past 25 years. In 1986, Howard was voted Keyboard Player of the Year in Rolling Stone magazine, and in 1987 and 1989 he toured the world extensively, headlining Madison Square Garden in New York and The Budokan in Tokyo. In 1985, he performed Hide and Seek at Live Aid.
Despite his world-wide travel, Howard maintains that his heart still lies with Wales.
"Despite being born in Southampton, I consider myself Welsh. Both my parents are Welsh and whenever the rugby is on, I always support Wales, and still get tearful when the anthems are played. The show in Cardiff therefore represents a bit of a home-coming to me."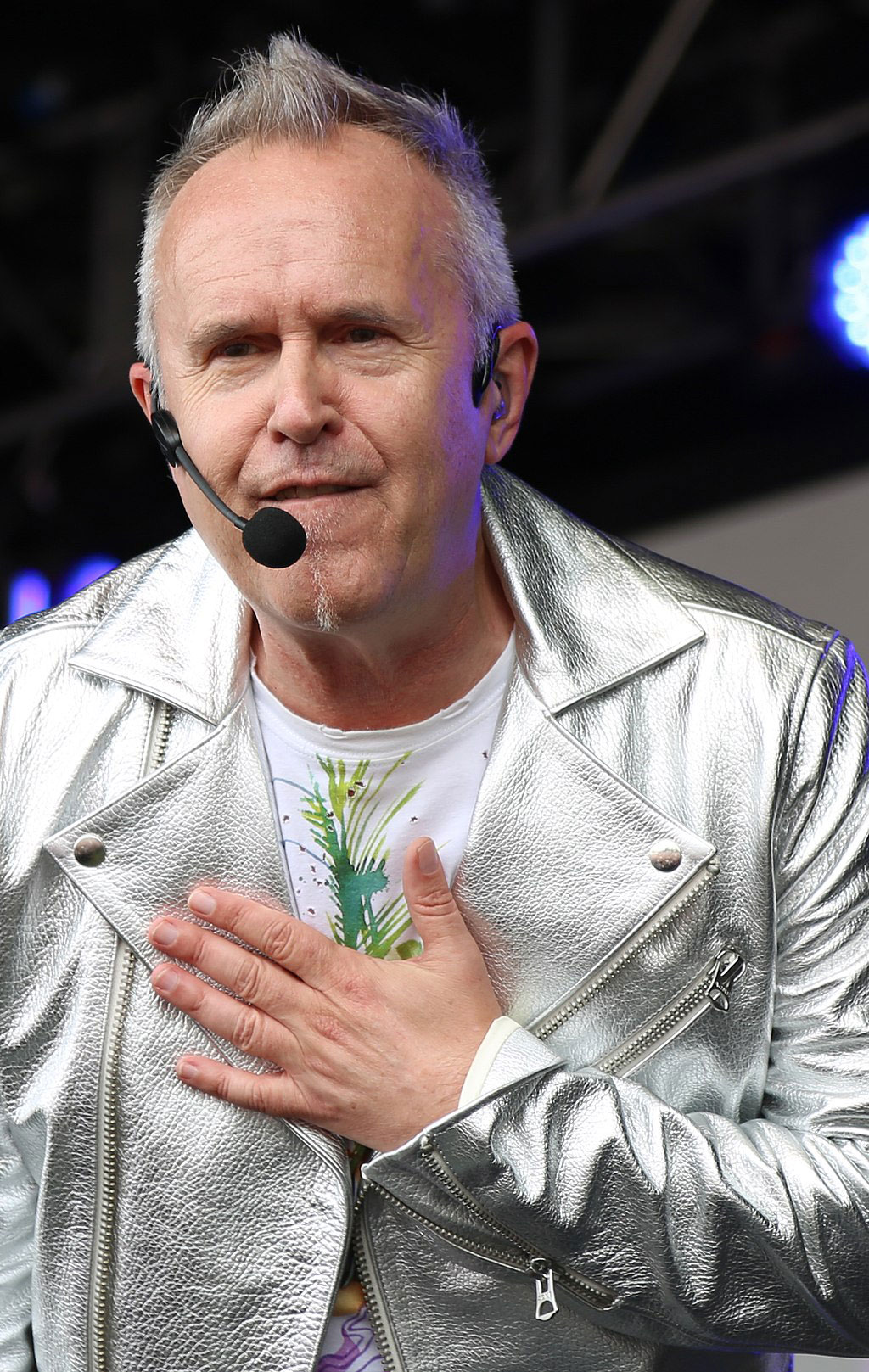 The concert at St David's Hall on November 13th is to promote his new album Ordinary Heroes – the spark for which came from that concert in Rhiwbina.
"Forty-four years on from that night at the Bethany Baptist Church, I was writing my new song Soon You'll Go, and I had the Morriston Orpheus Choir in my mind. It's funny how childhood memories can have such an impact on the creative process. Watching a great choir or a band, or any major cultural event like that when you are a kid – it doesn't register at the time. It stays in your DNA and reappears later in life. That's why I asked the Choir to come to sing on my latest song."
For his new album, Howard has moved away from the electronic sound for which he became famous.
"I've gone back to using more classical sounds on this one – orchestras, choirs and so on.
"The show in Cardiff is something of a one-off. It's a massive privilege to be able to perform with the very same world-famous choir that inspired me all those years ago in that Rhiwbina church. It's going to be an incredible and unique evening. I'm telling all my fans that you have to be there to experience it. It was a privilege to be able to perform with the Choir on my new album too."
It seems that Howard Jones is a musical magnate who never went away.
"My output is very eclectic – I still like to use electronic sounds but at the root of my career is song-writing. I consider an orchestra encompassing everything from synthesizers to horns and to strings – any way to make the music more colourful or interesting."
On November 13th 2009, St David's Hall will play host to the concert, which has its roots firmly planted in our North Cardiff village.