The Glassmith Wales are transforming local homes with their stunning splashbacks. We spoke to owner Dez Foster about how the company is making customers smile
Having worked installing bespoke kitchens for twenty years, it became obvious that there was a gap in the market for people wanting to spruce up their kitchens without having to spend a small fortune on renewing the whole room. I realised that glass created a fantastic feature and could be installed seamlessly into existing kitchens.
Glass splashbacks are incredibly versatile, low maintenance (none of the annoying grout lines associated with tiles) and simply beautiful when surveyed and installed correctly, I knew that I could help people fall in love with their kitchens again.
Starting off surveying and installing myself, I now employ a small team, all based locally, and my wife also works alongside us, whilst caring for our five young children. We are a family business, taking pride in customer service, helping our clients achieve the feature they're looking for whilst sticking to their budget and providing an exquisite finish.
Our glass splashbacks are often the stand-out feature in a kitchen and are real conversation starters. Whether our customers fancy a flat colour, a tinted mirror, a textured finish or even an image printed on the glass, they can let their imaginations run wild – and we'll happily run alongside them. So, whether we're revitalising an existing kitchen or helping finish off a kitchen re-fit, we handle both our glass and our customers with care.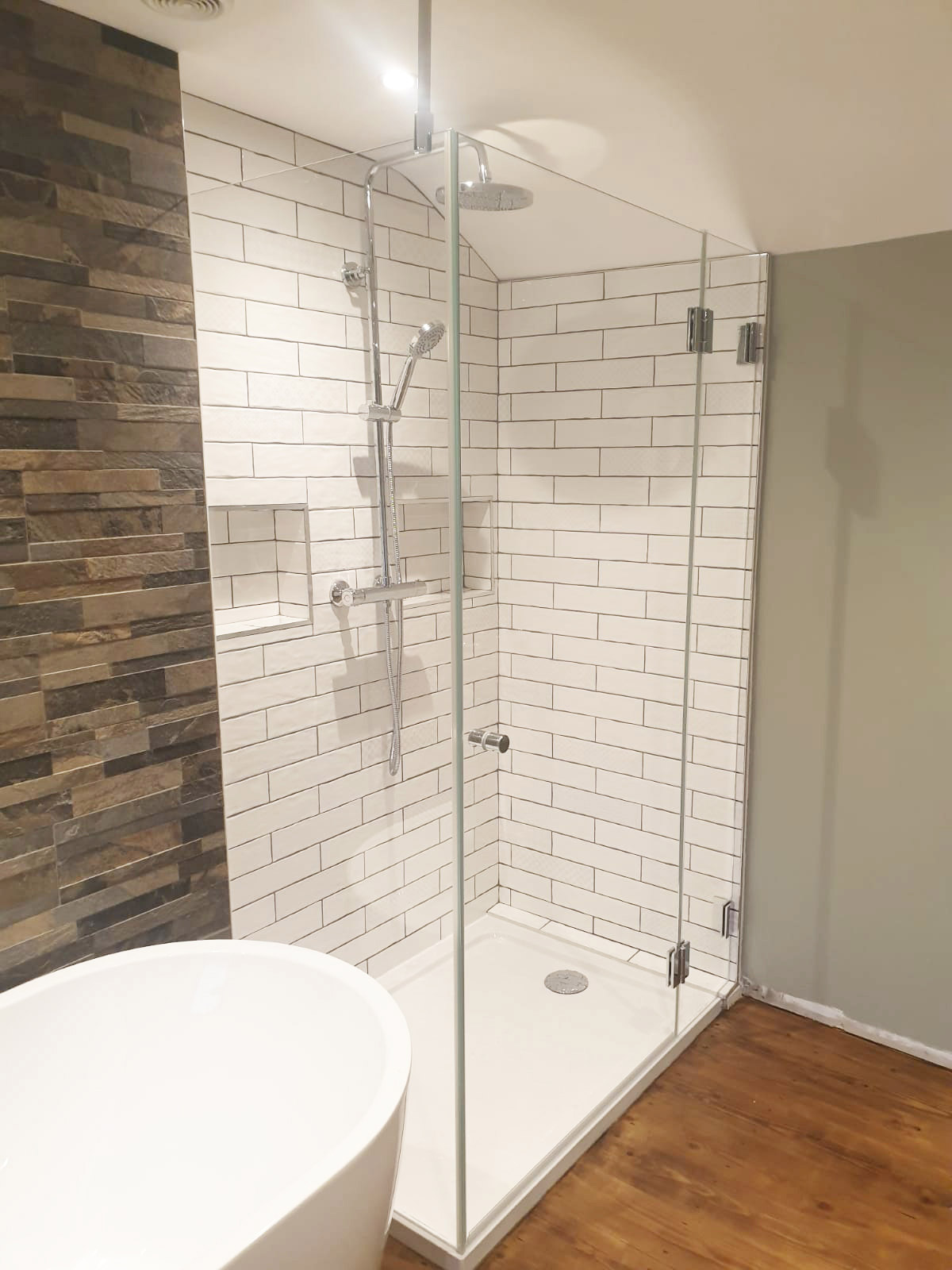 A recent customer commented on Trustpilot:
"We are so happy with our mirrored splashback, it has totally transformed our kitchen and we have received so many compliments! We would 100% recommend, as the service has been amazing!"
Since founding the business, we have diversified into installing glass worktops, bespoke glass shower enclosures, glass balustrades and even glass partitioning, so if you're interested in receiving a quote or learning more about what we do, please email us at enquiries@theglassmithwales.co.uk or visit our website www.theglassmithwales.co.uk
Rated 'excellent' on Trustpilot