North Cardiff has been blessed with some great festivals this summer. From vintage dance halls and live music through to duck races and quiz nights, these are some of the highlights of the summer festival scene
Rhiwbina Festival
Rhiwbina Events Committee pulled out all the stops for this year's Rhiwbina Summer Festival.
The popular event took place on Saturday 1st July and was the biggest and best festival yet.
Rhiwbina Events Committee's Sue Harding told Rhiwbina Living magazine:
"There were so many events taking place this year, and not just on Festival Saturday. We produced a wonderful programme of events that could be picked up from the local businesses in the village."
Proceedings kicked off at the Edwards & Co Festival Stage at 11am. Throughout the day, there were performances by HLC School of Dance, Suzanne Scale School of Performing Arts, Tippi Toes Ballet, Mundo Dance, Wonderland Studios and Debbie Chapman Dancers.
From 5pm, there was also the day's headline act, The Verge.
"We have grown so large that we held some of our outdoor events at Parc y Pentre for the first time," said Sue. "We also held a new parade which featured groups and organisations from the community. We were very proud of them and wanted everyone to join in the celebration.
"In Rhiwbina, there is so much going on for all ages and abilities but we were mindful that not everyone has access to everything that goes on. We wanted to come up with a way of showcasing activities and clubs that take place. People may have wanted to meet new people or learn new skills so we wanted to connect people and support our local clubs and societies that are in abundance in Rhiwbina.
"The parade began from the Edwards & Co Festival Stage at 1pm, making its way down Pen Y Dre and finishing at Parc Y Pentre where there was an information tent where people could find a list and contact details of all the people taking part."
The Festival also had its usual mix of family fun, including children's rides, donkey rides, wall-climbing, stalls, competitions and food.
Follow Rhiwbina Events Committee on their Facebook page here
Vintage for Victory
Vintage for Victory returned to the Library Gardens in Whitchurch village over the weekend of the 15th and 16th July.
After its successful inaugural year in 2016, the organisers promised an even bigger and better event this year – and they didn't disappoint. The area around Whitchurch Library was adorned with multi-coloured bunting and flags, with the local traders all entering into the spirit by decorating their windows in the vintage style.
Set in the past, ticket holders were encouraged to dress in either 40s/50s/60s attire and drift back in time to enjoy an array of high quality musical entertainment in the massive NAAFI Big Tent. Entering the park, marquee-covered seating areas, deck chairs and picnic benches provided ample seating for all, and picnicking was the order of the day to really add to the relaxed family atmosphere.
The Vintage Fun Fair attractions and a host of vintage-inspired retailers from hairdressers, clothing boutiques and retro furniture stores, all formed the backdrop to the wonderful sight of full size replicas of a Spitfire and a Hurricane and a collection of period vehicles. Period re-enactors were also on hand to give revellers a real glimpse of life back in time.

The dance lessons in the Valley Jive Dance Hall really added some great fun participation, even for those who had never tried it before.
The Spitfire Bar, The Aero Club and the many different food and drink retailers made it feel like the real deal in the heart of the village.
If you missed it, you missed out – be sure to put it in your diary. Here's to the next one!




Whitchurch and Tongwynlais Festival
The 2017 Whitchurch & Tongwynlais Festival started with a Sunset Fayre in Tongwynlais along with a very popular cycle challenge from Castell Coch to Forest Fawr.
St Marys Church hosted the Grand Concert, which this year featured Cardiff City Brass Band, the Castell Coch Choral Society, and Jane Sinclair on violin. The fantastic Whitchurch High School Chamber Choir also sang and also performed solos.
Every year, the primary schools sing in a concert. This year, the concert was held in Ararat Church with Linda Morgan conducting. The little ones also attended story time sessions in Whitchurch Library while senior citizens had afternoon tea in Tongwynlais.
There was a dog show and sports on the common and there was even a duck race.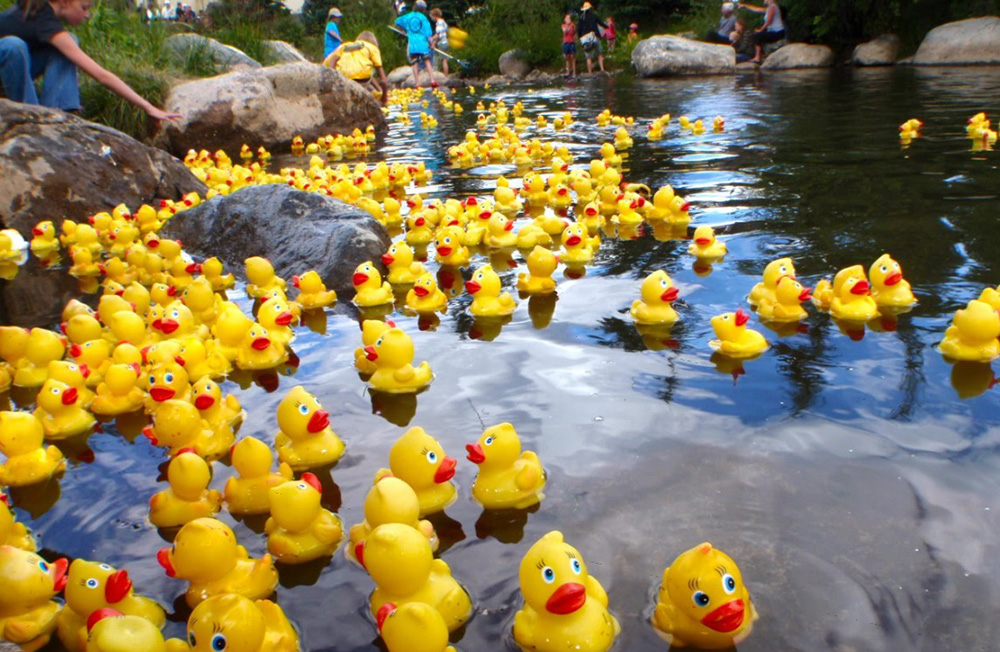 The walking family treasure hunt proved to be very popular – it's a great way to learn about the village.
Another popular event was the Teddy Bear's Picnic. The children really enjoyed themselves and the weather was very kind to them.
The Festival Fete is the last event in the festival calendar and around the field, there were stalls, musicians, puppet shows, pony rides, inflatables, food and drinks.
Nicola Callan, one of the organisers of the festival said:
"We are a small committee. We don't necessarily need to expand the festival but we do need help! It's a huge task coordinating, preparing, hosting and advertising the festival. For example, we need people to put out brochures around the villages, or put up extra advertising.
"This festival is run off sponsorship, our time and our energy so there is no offer of help that is too small!" she added.
You can find out more about the festival, and how you can help at www.whitchurchtonfestival.uk
Llandaff North Festival
This summer, the Llandaff North Festival celebrated its most successful festival weekend so far.
Despite the wind and rain on Friday evening, the festival got underway with a Blues and Barbecue evening in Hailey Park. The live music event was a great opportunity to showcase local musicians in an intimate venue. Saturday morning brought warmer weather and with it came a record crowd. The park bustled with a wide array of stall holders setting up and soon trestle tables were filled with a good selection of locally-made produce.
A number of family favourites were back by popular demand, including the small animal petting zoo, the majestic low-swooping falconry display and the mouth-watering Bake Off tent.
The family bike ride to Cardiff Bay was popular with those wishing to tire out the children, whilst the Tongwynlais Temperance Band was the perfect focus for those who wanted to perch on a straw bale and enjoy a craft beer. As the afternoon progressed, the Llandaff North RFC Mini & Junior players showcased their ball skills while the central arena was filled with wagging tails and sausage-catching dogs taking part in the Friends of Hailey Park Fun Dog Show.

The festival came to a close as it started – with a session of live music to round off the night. While the summer festival is the highlight of the year, the community volunteers organise a variety of events throughout the year, including a winter BookFest, local music events and quiz nights.
To stay up to date with news of events or opportunities to volunteer, simply sign up to the Festival e-News mailing list. As a thank you, the organisers will enter all new subscribers into a September prize draw to win a bottle of Prosecco. Simply type http://eepurl.com/b7jF-z into your address bar and leave your details.