Rhiwbina's Monico Movies has proved a real hit since its launch last year and its organisers have just announced their spring line-up. The project is a community cinema established by cinema enthusiasts in Rhiwbina who want to share a love of cinema.
Here are the films chosen for the next few months: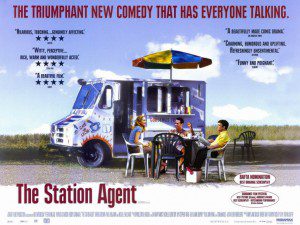 The Station Agent
Saturday 23rd January, 7.30pm
The Main Hall, Canolfan Beulah Church Community Centre, Rhiwbina
Fin McBride, a loner with a passion for trains, inherits an abandoned train station in the middle of nowhere — a place that suits him just fine because all he wants is to be alone. But that is not to be. Soon after moving in, he discovers his isolated depot is more like Grand Central Station. There's Olivia, a distracted and troubled artist, and Joe, a friendly Cuban with an insatiable hunger for conversation. With absolutely nothing in common, they find their isolated lives coming together in a friendship none of them could foresee.
Cast: Peter Dinklage, Patricia Clarkson, Michelle Williams, Bobby Cannavale, Josh Pais, Richard Kind
Director: Tom McCarthy
Cert:15
This event features a short film shown by Viv and Harley's daughter, who is a film producer.
Half-Term Double Bill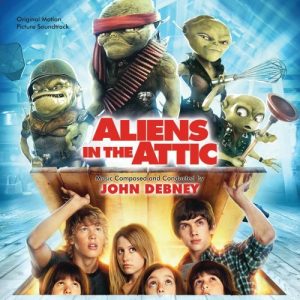 Aliens In The Attic
Saturday 20th February, 3pm
The Main Hall, Canolfan Beulah Church Community Centre
Comic fantasy adventure for the family. When the Pearson family goes to stay in a holiday house, the children discover to their surprise that the house is already occupied – by an alien. Before they know it they are under attack from an army of knee-high alien invaders with world-destroying ambitions. Can they save their parents and the rest of the world from annihilation before bedtime?
Cast: Carter Jenkins , Austin Butler , Ashley Tisdale , Kevin Nealon , Robert Hoffman , Doris Roberts , Tim Meadows , Andy Richter
Director: John Schultz
Cert: PG
Followed by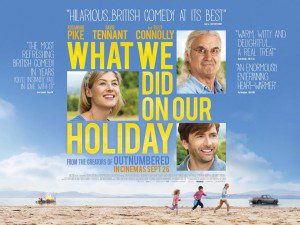 What We Did On Our Holiday
Saturday 27th February 7.30pm
The Main Hall, Canolfan Beulah Church Community Centre, Rhiwbina
Doug (David Tennant) and Abi (Rosamund Pike) and their three children travel to the Scottish Highlands for Doug's father Gordie's (Billy Connolly) birthday party. It's soon clear that when it comes to keeping a secret under wraps from the rest of the family, their children are their biggest liability…
From the creators of the hit BBC comedy series Outnumbered – WHAT WE DID ON OUR HOLIDAY is a heart-warming, uplifting comedy for all the family.
Cast: Rosamund Pike, David Tennant, Billy Connolly, Ben Miller, Amelia Bullmore, Harriet Turnbull, Bobby Smalldridge, Emilia Jones
Director: Guy Jenkin, Andy Hamilton
Cert: 12a

Suffragette
Saturday 12th March 7.30pm
The Main Hall, Canolfan Beulah Church Community Centre, Rhiwbina
Suffragette is a 2015 British historical period drama directed by Sarah Gavron and written by Abi Morgan. It is an intense drama that tracks the story of the foot soldiers of the early feminist movement as they fought for the right to vote, women who were forced underground to pursue a dangerous game of cat and mouse with an increasingly brutal State.
These women were not primarily from the genteel educated classes, they were working women who had seen peaceful protest achieve nothing. Radicalised and turning to violence as the only route to change, they were willing to lose everything in their fight for equality – their jobs, their homes, their children and their lives. Maud (Carey Mulligan) is one such foot soldier. The story of her fight for dignity is both heart-breaking and inspirational.
Cast: Carey Mulligan, Helena Bonham Carter, Brendan Gleeson, Anne-Marie Duff, Ben Whishaw, and Meryl Streep
Director: Sarah Gavron
Cert: 12