The Cardiff area is bursting with nature reserves. Here are some of the finest on offer
Y Gweira
Located at the north-eastern corner of Llantrisant Common, this site lies west of the village of Beddau, and less than one mile north of Llantrisant. It mainly consists of marshy grassland and low wet heathland.
Coed-y-Bedw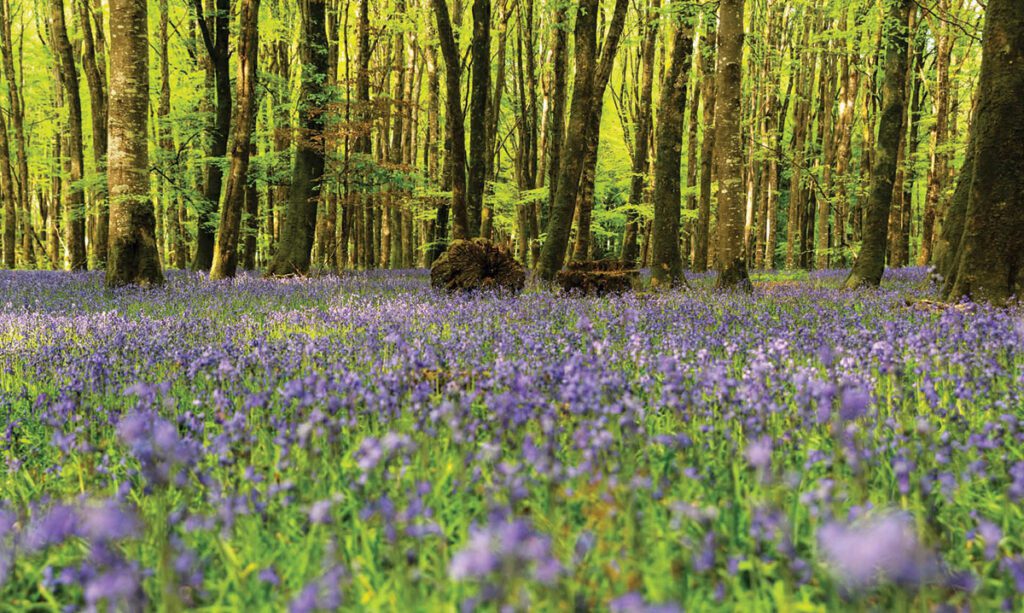 Coed-y-Bedw, east of Pentyrch, contains ancient, broad-leaved woodland, prettiest in springtime when the ground is carpeted with dense fields of bluebells and wild garlic. Several streams run through it, and the wood spans the boundary between acidic and basic bedrock.
Lavernock Point
Lavernock is made up of a variety of habitats, mostly coastal Jurassic limestone grassland and scrub. Most of the area is made up of open meadow, including some unusual varieties that can survive on the limestone. Butterflies abound here and the elusive Purple Hairstreak butterfly, that relies entirely on the oak tree to survive, is known to visit the reserve.
Howardian Reserve
Howardian Local Nature Reserve in the lower Rhymney valley Penylan, is a wildlife oasis of woodland, wildflower meadow, ponds and reedbeds. A network of paths now weave between the variety of habitats that are packed with interesting flora and fauna. It's located on Ipswich Road, just past the tennis centre.
Pwll Waun Cynon
Travelling further afield, Pwll Waun Cynon is situated south of the River Cynon between the A4059 and the A4224. It was previously one of the most polluted parts of the UK but began its revival in the mid 1980s. It now boasts an impressive number of water birds and also provides a habitat for aquatic insects.
Parc Slip
This reserve in Bridgend consists of over 300 acres of different habitat types and supports many different species. It also includes 4km of cycle paths and 10km of dog walking tracks.
Cwm Colhuw
The coastline at Llantwit Major is well known for its ancient historical features but it's also home to Cwm Colhuw Nature Reserve, which runs along the cliff tops to the west and back towards the town. The site was used for allotments during the Second World War and also contains part of the boundary bank and ditches of an Iron Age Promontory Fort.
Brynna Woods
The woods comprises of 38 hectares of secondary, and some ancient, semi-natural woodland, scrub, marshy grassland, dry grassland and ruderal habitats. There are plenty of public footpaths and bridleways throughout the woods, and is a haven for wildlife, most notably the dormouse.
Rogiet Poorland
This reserve hosts areas of woodland and scrub, as well as a small remnant of limestone grassland, a habitat that is becoming increasingly rare in Gwent. The woodland is rich with aspen, ash and alder and at the margins, red campion and sweet violet flourish in the shade. Full of fascinating wildflowers, it's a magnet for foraging insects such as the Brown Argus butterfly. The reserve's name came about after the area was set aside for the local labouring poor at a time when the rest of the land on the Tredegar Estate was enclosed.
Coed Garnllwyd
This reserve is less than a mile north-east from Llancarfan, not far from Barry. Its ancient broadleaved woodland features scrub and a meadow, and you'll also find varied and active bird life here too. From buzzards to woodpeckers and tawny owls, the woodland is also teeming with a large range of trees. You'll also find plenty of bluebells and buttercups at this time of year too.