It's hard to think of time before Michelle Marshall Salon existed. The award-winning hair and beauty specialists have embraced Rhiwbina and its surrounding areas and in return, they've become a well-loved and much trusted brand.
Yet it was only eight years ago that the salon first opened its doors to a curious public – and the rest, as they say, is history.
"I was working in the area but decided that the time was right to do something bold and bring people the vision and treatments that I knew I could offer," says Salon Director, Michelle.
"Choosing Rhiwbina as a place to establish our salon was an easy decision to make. The sense of community around here and its sense of belonging meant that I didn't need to look elsewhere.
"It's hard to believe that it's been eight years already – a lot has happened in that time!"
And she's right – multiple awards, the opening of a new salon in Wyndham Arcade, plus the addition of new talent to the team has seen the home-grown brand grow into something truly metropolitan.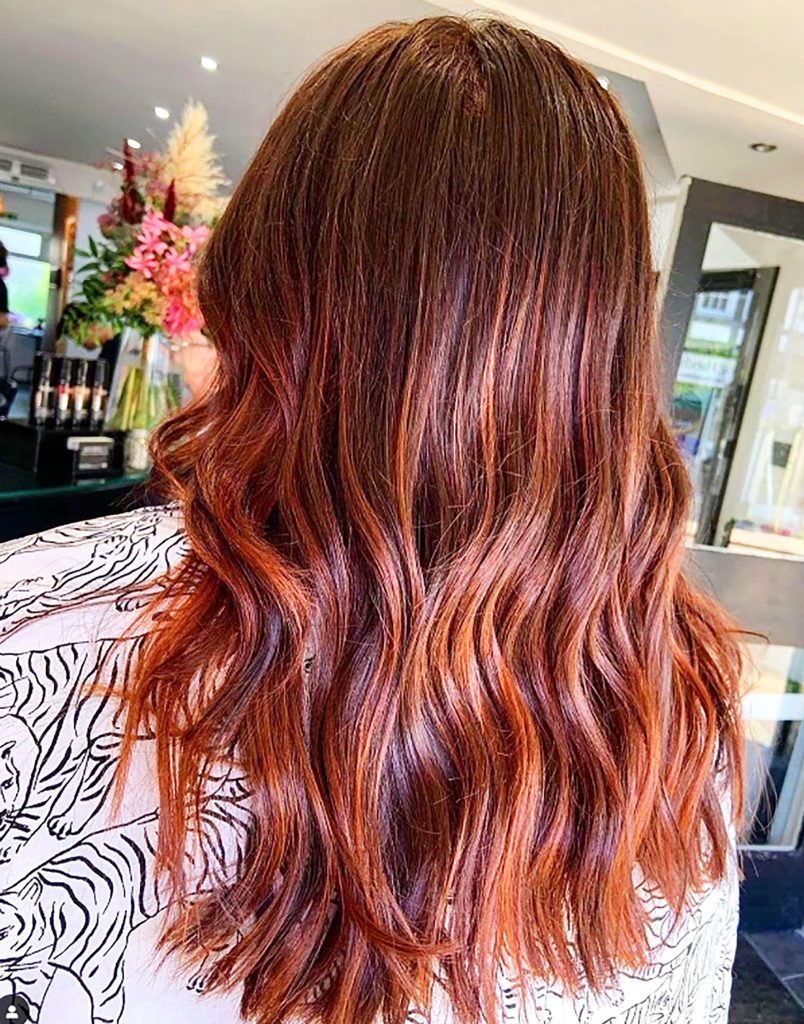 The salon is now perhaps the premium brand in Cardiff, built around the pioneering work of Redken products and training. And with summer fast approaching, the team are on hand to get you holiday-ready.
"We've got everything you need this year," says Head Beauty Therapist, Sian, "whether that's a spray-tan, manicures, pedicures, eyelash tints and shaping, as well as all aspects of waxing."
The team has also introduced new colour gels for hair for 2023.
"Our new Redken colour gel oils are a non ammonia permanent hair colour. This formula offers 100% grey coverage and apricot oil for shine. It really rejuvenates your hair, it's gentle on the scalp and it's vegan too."
The salon also now stocks new supplements that are trusted by hair professionals worldwide:
"Glowwa Hair Food vitamins provide daily nutritional support for longer, healthier hair growth, improved condition and shine. They contain a natural blend of hair specific ingredients which include Biotin, B12, Zinc, L-Lysine, MSM, Niacin, B5, B6, Vitamin C and coconut water for the ultimate at home healthy hair treatment.
"The benefits show that after consistent, regular use, customers can expect healthy hair growth, reduced shedding, improved condition and shine, healthy, glowing skin, as well as stronger nails and other well-being benefits.
"We like to think of it as nourishment from the inside!" says Sian.
The team continues to strive for excellence on a daily basis, led from the front by Michelle herself.
"We have two Redken artists in-house and Michelle pushes really hard in the regular training that we get," laughs Sian. "She's always looking for ways for us to improve as professionals but that's a good thing because every member of the team is dependable and skilled."
And eight years of excellence has helped rack up recognition within the industry, most recently as finalists at the Welsh Wedding Awards. And it's their happy customers who are reaping the rewards:
"We have guests consistently come from all over to experience both our hair and our beauty – even as far away as Pembrokeshire!"
High praise indeed for the salon that has made Rhiwbina its spiritual home, but continues to spread happiness and gorgeousness further afield.
A: Beulah Road, Rhiwbina
T: 029 2061 1566
W: michellemarshallsalon.co.uk