Rhiwbina residents reflect on Christmases past
NIGEL TAYLOR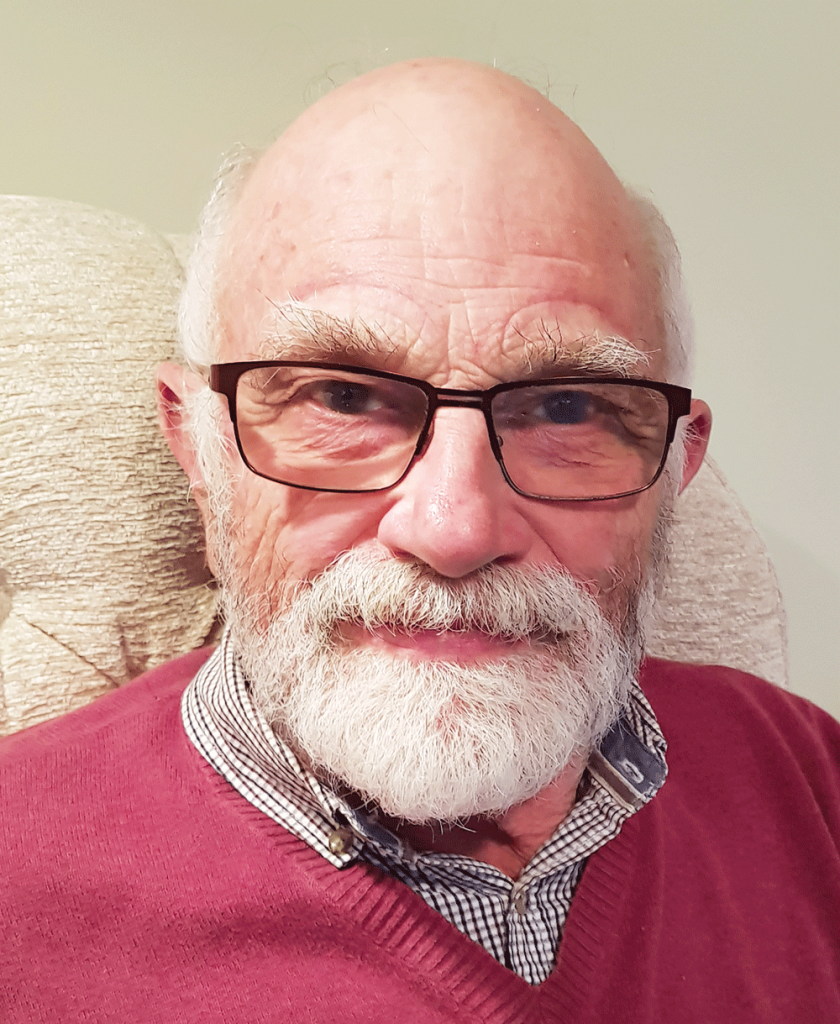 The Garden Village Father Christmas Run began in the year of the Queen's Silver Jubilee in 1977. Back then, Rhiwbina held dances for every season of the year. It was more of a close unit in those days and we decided to organise the run to raise money for charity.
The sleigh was constructed in the yard in the Garden Village. We put it on the back of a car trailer, put some lights on it and attached speakers to the roof of the car so that we could blare out some Christmas music.
Santa would be up front behind Rudolph and there would be a few of us in the back, rummaging through the sacks of presents and making sure that the right toys were going to the right houses.
We used to go out in all sorts of weather – usually it was snowing or sleety and it was freezing! We'd all dress up and starting at the garages on Pen-y-Dre, we'd work our way up to the top, then up Heol Wen onto Lon Isa, back down to Lon-y-Dail, around Y Groes and back to Pen-y-Dre.
Families would come out of their homes to welcome Santa and his elves to their front doors. People would come out with a liquor glass, a sherry or some mulled wine and by the time you got to Heol Wen you could no longer feel the cold!
Afterwards, we'd all head up to the Recreational Club and enjoy bread, cheese and lettuce as refreshments. One time, we took the sleigh out for a spin down into the city, around City Hall and back again. These were the days before the Drink Driving laws we now have!
GARETH HILL
The Christmases of my Rhiwbina past tend to blend into one, pieced together by fragmented threads in my mind. Always landing on romanticised versions of a very 80s Christmas. Never the snow of Bing Crosby's dream. Just a misty rain, and biting cold, and the rushing slosh of tyres on wet tarmac, from cars that raced along Heol-y-Deri, and Heol Llanishen Fach on last-minute trips for emergency milk and cream.
The timeless sight of stacked trees in the Deri Stores.
The fizz of excitement that would begin in the final days of term. Rhiwbeina Primary kids abandoning SMP maths, for nativity scenes, carols in Beulah, and the giddying treat of bringing toys into school. Maybe a classroom party, with paper plates and iced biscuits, and extremely orange crisps.
The timeless songs played on the radio, in the shops, and even in the dentist in the village. A John Hawkins check-up before the onrush of sweets, while Slade or Shakin' Stevens belted out their seasonal anthems in the background.
All building to a fevered state on the dark night of the 24th. Standing at the window on the landing of our house on Heol-yr-Efail, looking up the street, into the dark beyond the yellow blur of street lights; glancing at the sky – the faint hope of spotting a sleigh swoop down over the tax offices.
And in my mind's eye, of course, I'm sure I see it every time.
HOWARD WILKINS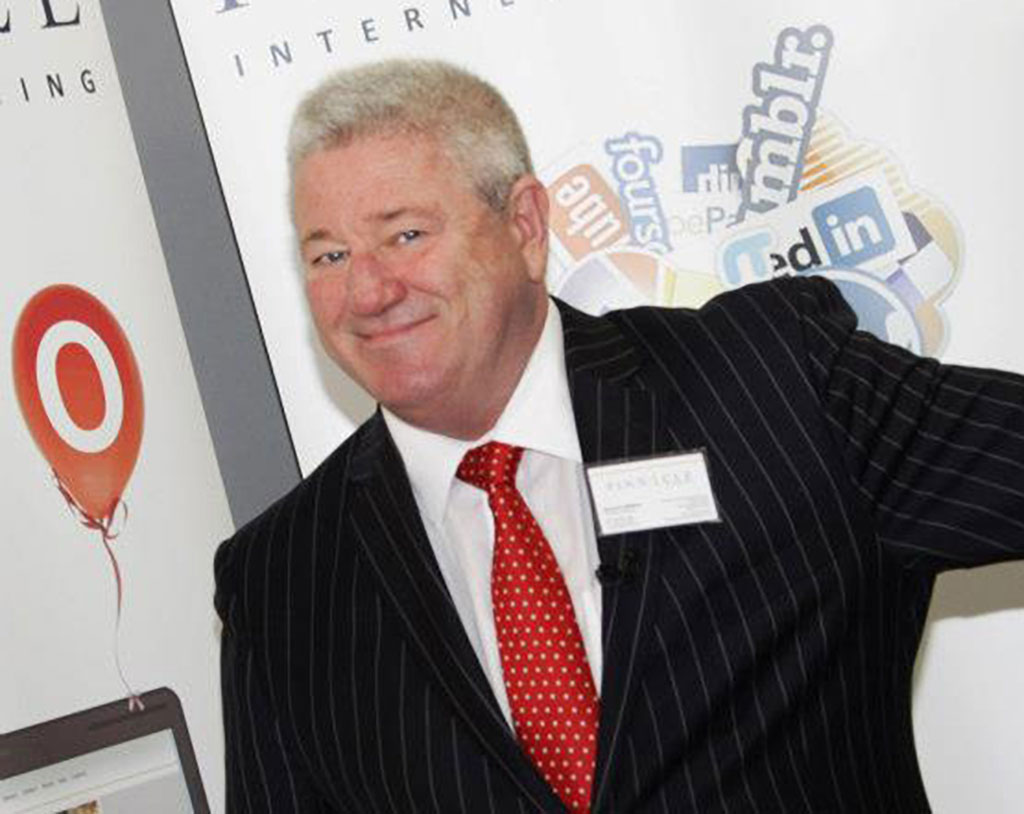 My most poignant memory of Christmas in Rhiwbina as a child was of buying my brother Alan an Airfix kit from Courteney Morgan's toy shop in Rhiwbina. I remember it cost 1/11d and with the 1d change, I'd go and buy sweets from Mr David's sweet shop in Lon Fach. My brother and I would each buy one another an Airfix kit every Christmas and even now I joke with him about buying him one for Christmas!
Other memories I have are of the school nativity that we would have every year at Rhiwbeina Primary and of being in the choir at All Saints Church.
Christmas Day was all about the family. We would stay at home most of the day, unless of course we had a new bike or football. My mother would buy all of the Christmas produce from the village, the turkey was bought here and all the trimmings, as we had Cooper's greengrocers – Rhiwbina village was a one stop shop. I vividly remember the Police Constable from the Police House in Coed Ceirios, I think he was called PC Green. He'd go around and visit people and have many a glass of sherry along the way!
MARY CLARKE
My most poignant memories of Christmas in Rhiwbina are of being involved in all the Garden Village festivities and especially helping to organise the Father Christmas Run.
I remember the winter of 2010 when we had really heavy snow and had problems accessing the trailer for Father Christmas's sleigh. His elves, helpers and wizards had to carry all of the children's parcels around the village distributing them as his sleigh was out of action! Father Christmas got the hem of his coat wet and it got heavier and heavier. Meanwhile the Uncle of one of his elves who worked for a London newspaper got wind of what was happening here in the Garden Village and wrote a piece about it for the newspaper in London.
I'll never forget that night, the cold and the sloppy snow and how proud I was of how Christmas was saved by our community cheer. Hearing people say, "If you'd seen my child's face" gives me so much pleasure. I love kids and could just stand on the door watching their faces when Father Christmas arrives!
Memories of my own Christmases here in Rhiwbina are of family time, with the usual urgency of my own son wanting to be up at some unearthly hour to see if Father Christmas had been. Eventually, we would get up at a sensible time and the day would be spent trying to assemble toys and between mine and my late husband's parents.
Rhiwbina has something very special and the atmosphere here at Christmas is unique. I feel very lucky that everything happens on my doorstep and love to walk around the village looking at Christmas trees in people's windows.
I love to people watch from my window as everyone goes about their own Christmas and get pleasure from seeing simple things, like a child pushing their new doll's pram, or being all wobbly on their new bike with their Dad running after them to try and keep up; watching people take out their dogs in the late afternoon to try and work off their big Christmas dinner, or the teenagers having been finally allowed some time to catch up with their friends.
I don't feel that Christmas or the special atmosphere has changed here in Rhiwbina over the years. It's always been about family first. When people stand around the Christmas Tree in Y Groes and sing carols, you can feel the occasion in the air – they are the same carols that have been sung for years. The only difference is that some child will pull the words up on their iPad instead of us relying on our old tattered carol sheets! When the children sing Away in A Manger around the beautifully lit tree, I defy anyone not to have a tear in their eye.
I love living in Rhiwbina and although was not born here, when I see the Wenallt as I arrive back in Rhiwbina on the bus, I think 'I'm home', and get an instant feeling of friendliness and civility. It's a truly special place and is magical at Christmas.
CHRIS TINSLEY
I was born in Y Groes and Christmases when I was younger were a quiet affair. After the Second World War, there wasn't much to do around here.
On Christmas Day, we always woke up to find presents on our bed – a new packet of handkerchiefs, an orange and some nuts. We counted ourselves as very lucky.