Music and laughter fill the air at Llanishen Fach Primary School. And it's all part of their commitment to their pupils
Had you been a 'fly on the wall' in Llanishen Fach Primary School last year, you may well have witnessed a staff meeting that went a little like this:
Headteacher to a member of staff:
"How do you fancy teaching circus skills next term?"
"I could give it a go; how hard can it be?"
"And you," turning to another member of staff, "ever taught the ukulele?"
Stunned silence!
Headteacher:
"It can't be that different to teach the guitar. And how about singing, anyone?"
A couple of hands are raised, some more enthusiastically than others.
"NO, Mr B! I think your talents lie elsewhere!"
And so Rock School was born!
Like so many things here, Rock School was a germ of an idea that soon took hold and grew. Now, one year on, it is very much part of our curriculum; with staff and pupils inspired by the sense of achievement and enjoyment performing offers.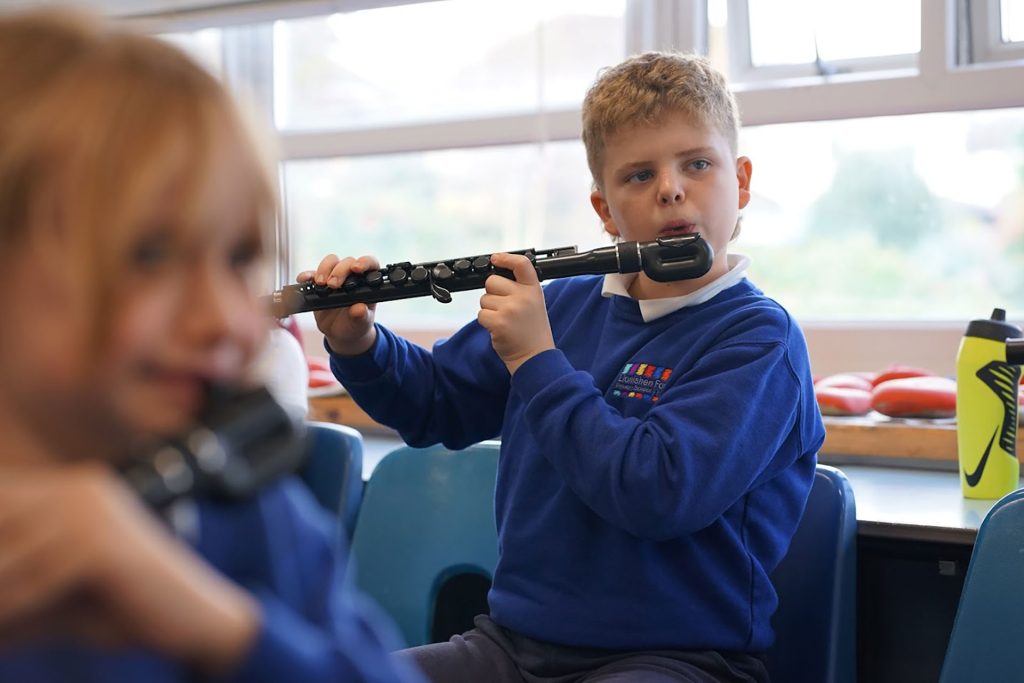 In the aftermath of Covid, we were very aware that many of our pupils had lost the self-confidence derived from standing up in front of an audience and presenting. This being the case, we were very aware of how pivotal our annual Nativity performance would be in getting back on track.
With an eight-week time frame, it was to be 'all hands-on deck'. Gaps in our skills, and/or staff availability, were plugged by some amazing professional talent, not to mention a sprinkling of stardust. Following an initial round of taster sessions, Key Stage 2 pupils opted to gain a skill in one of the workshop activities on offer. These included: circus skills, ukulele, set design, contemporary dance (led by Debbie Chapman of Debbie Chapman Dancers fame), script writing, prop making, drama (led by Cath Last), singing (led by Niall Allen of Only Men Aloud) and many others.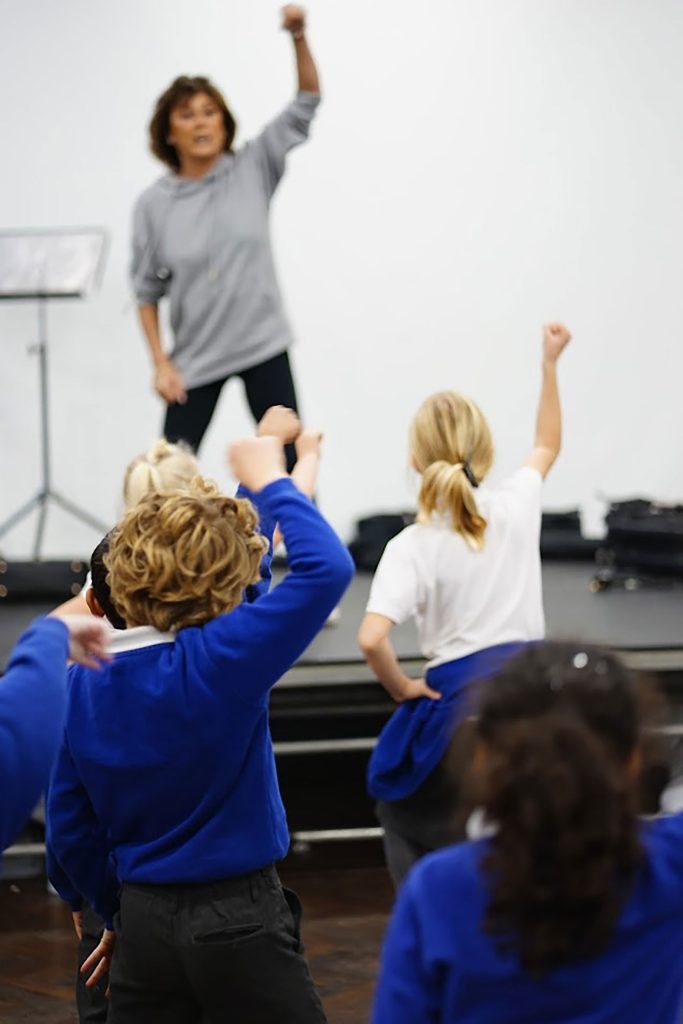 With the arrival of December, and a rapidly approaching performance date, the one afternoon a week of Rock School expanded to meet the demand for rehearsal time, as the air came alive with the sounds of scripts been practised, songs polished, instruments tuned, props being made, and scenery painted. And in the best tradition of Hollywood, the 'Rock Nativity' was a great success, and we haven't looked back.
The Spring term saw the Key Stage 2 pupils research, devise, and perform an extravaganza which took the life and works of Cardiff-born Roald Dahl as its theme. In the light of rave reviews, it came as no surprise that our younger pupils, and their teachers, wanted to get involved. Thanks to additional funds provided by our PTA, the doors of Rock School are now open to all.
Since those early days, we now have an ever-extending talent pool of staff, many of whom have discovered new talents or revived skills long forgotten. So, if a fly were to buzz in today it would be greeted by joy and laughter as our younger pupils get to grips with lyrics, dance moves, and ukulele chords as we start to plan for this year's Nativity performances.
Thanks to the dedication and commitment of our staff and friends, we look forward to many more performances from Rock School.