With many of us spending more time at home in the past two years than ever before, we are becoming even more focused on creating our own perfect environment at home
Transform your garden and your lifestyle
At Eden, we are passionate about helping people love their gardens, to get the most from their outdoor space. A garden room can enhance your garden in many ways with life-changing benefits, adding essential space to your home, at a fraction of the cost and time of constructing an extension or conservatory.
Suitable for year-round use, a garden room can make an ideal home office or business space, providing a distinct area for work and productivity away from your home but still with the shortest of commutes. Alternatively, a garden room can help you dedicate more time to your hobbies, whatever they may be. A garden room makes an ideal home gym, personal yoga studio, reading room, music practise room, home cinema… the list goes on!
Whether it's a place for relaxation, exercise and focus, work or entertaining, you can create your own space to suit your needs.
Green thumbs banish the blues away
Gardening can be one of the most rewarding hobbies; by taking seeds and watching them bloom, you can enjoy the fruits of your labour – sometimes even literally! The routine of tending to your garden and working with your hands can be one of the best stress relievers. Ensuring the best environment for your hard efforts is vital. Greenhouses help to optimise your growth and take your garden to the next level.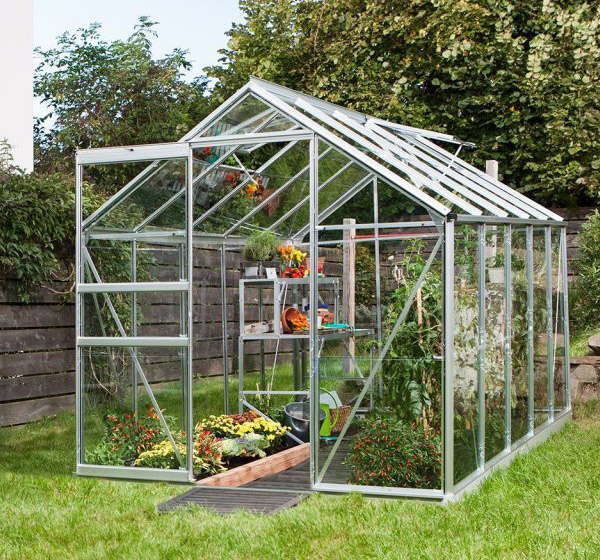 With modern designs, combining optimal strength and build quality, Eden's range of greenhouses include the long-lasting aluminium framed Vitavia models, a variety of timber-framed styles from Swallow, plus Hall's sleek and streamlined designs. All are sure to enhance your outdoor space so you can sit back and relax with friends and family and admire your work.
Garden storage – not a 'want' but a 'need'
Whether used as a lawn mower garage, garden toolbox or storage space for pillows, your garden shed provides the protection you need. The humble garden shed has undergone several reinventions in recent years – from the 'She-Shed' or the 'Man Cave', and even the 'Garden Pub'. A staple garden building, its benefits have stood the test of time and should not be overlooked.
From standard storage sheds and workshops, to storm-proof metal sheds, Eden's selection can help you get your garden organised.
Meet the Eden team
Established twenty years ago, the team at Eden has decades of experience and has earned a reputation for providing high-quality landscaping and garden building services.
Whether it's greenhouses, sheds, or even a tailormade garden room that you're dreaming of, Eden is a one-stop shop, helping you every step of the journey to creating your perfect garden.
Visit the Eden team at our show site at Pugh's Garden Village, in Wenvoe, to discuss what your perfect garden looks like or browse our range online at www.shedscardiff.co.uk
029 2059 7365
Pugh's Garden Village Wenvoe, Port Road, Wenvoe, Cardiff CF5 6AD
This is a sponsored post