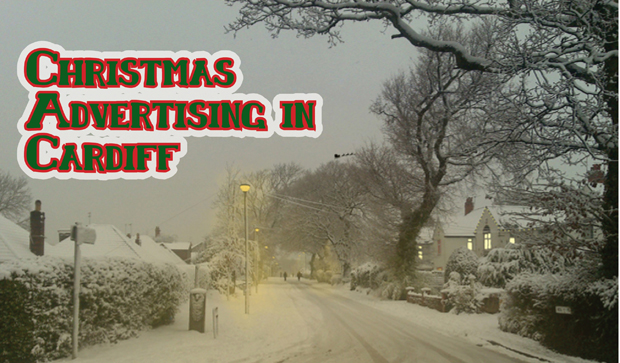 Christmas Advertising Cardiff – Last Spaces Left – Book Now!
Feature in our Award-Nominated Magazines – at our 2009 Rates!
Since 2007, our Christmas issues have been a total sell-out when it comes to our allocated advertising space. That's because we don't cram our magazines full of adverts – we prefer our readers to actually spend quality time with our magazines rather than have them binned on arrival. This gives your advert a much better chance of being noticed and acted upon. So once we're full, that's it – we're full!
4,400 copies of Rhiwbina Living will be personally delivered door-to-door throughout Rhiwbina by us in the second half of November. (We walk over 230 miles each issue to ensure everyone gets a copy!)
6,000 copies of Whitchurch and Llandaff Living will be distributed throughout Whitchurch, Llandaff and Llandaff North in late November. (including our custom-made stands in Tesco Extra, Tesco Express, Co-op and Spar)
Bookings close Friday 8th November for both titles.
Email us at editor@livingmags.co.uk to book your space!
o o o o o o o o o o o o o o o o o o o o o o o o o o o o o o o o o o o o o o o o o o o o o o o o o o o o o o o o o o o o o o o o o o o o o o o o o o o o o o o o o o o o o o o o o o o o o o o o o o o o o o o o o o o o o o o o o o o o o o o o o o o o o o o o o o o o o o o o o o o o o o o o o o o o o o o o o o o o o o o o o o o o o o o o o o o o o o o o o o o o o o o o o o o o o o o o o o o o o o o o o o o o o o o o o o o o o o o o o o o o o o o o o o o o o o o o o o o o o o o o o o o o o o o o o o o o o o o o o o o o o o o o o o o o o o o o o o o o o o o o o o o o o o o o o o o o o o o o o o o o o o o o o o o o o o o o o o o o o o o o o o o o o o o o o o o o o o o o o o o o o o o o o o o o o o o o o o o o o o o o