Cardiff Met has strengthened its links with one of Wales' oldest and biggest rowing clubs by improving its training facilities.
The university has entered into a five year deal with Llandaff Rowing Club which includes refurbishment of the existing gym facilities.
The refurbishment programme has transformed the club's indoor training space with the installation of insulation, plastering, electrical wiring and windows.
Speaking about the relationship between the university and the club, Director of External Engagement at Cardiff Met, Andrew Walker said:
"Cardiff Met has a long and proud history of providing support across the sporting spectrum and we are hugely excited to work with such a major force in Welsh rowing – a club that has produced oarsmen and women who have competed in both the Olympics and the Commonwealth Games.
"This gym refurbishment offers members of the club the opportunity to further develop their training and we look forward to watching the club grow even further over the coming years."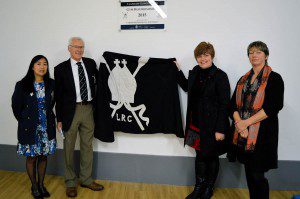 Llandaff Rowing Club membership secretary, Chris Hughes added:
"Llandaff Rowing Club saw a significant increase in membership over the last two years prior to the gym refurbishment, which has resulted in us looking at ways to maximise our space and facilities.
"Before this work was undertaken, we were unable to use the gym during the winter as it was simply too cold and the damp was affecting our rowing machines. We can now use it throughout the year which is a fantastic boost for everyone concerned. On behalf of all our members, I would like to thank Cardiff Met for supporting something that has made such a positive impact on the club."