The year 2000 not only saw the start of a new Millennium, but it was also the year that Whitchurch-based Bombay Mix opened its doors to the public for the first time.
Since then, the authentic Indian and Bangladeshi takeaway has become a firm favourite, not only for locals, but for those outside the North Cardiff village.
Owner Ajmol Ali believes it's the high quality of food and cleanliness, combined with excellent customer service, that makes it one of the stand-out takeaways in the city.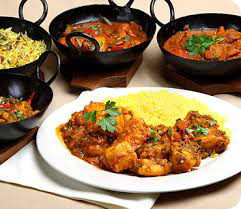 "All of our meals are prepared fresh on our premises. We use only the highest quality ingredients and we also pride ourselves on our extensive menu. In addition to that, we've got a great home delivery service on offer so you don't even have to leave home to sample our wonderful food. You can order by phone, or online via our website at www.bombaymixonline.com."
Bombay Mix continues to play an important role within the community, especially when it comes to helping out with charity events:
"Over the years, we've been involved with several local charity events. We've sponsored a football team and we also donated proceeds from our special Meal Deals to a local cancer charity. We like to give something back to the community that gives so much to us."

Celebrating sixteen years is a remarkable achievement for any local business and Ajmol says that they will continue to work hard to bring high quality food to Whitchurch and beyond.
"Our customers continue to give us great feedback as long as they're happy, we're happy."