Living Magazines Cardiff just got a whole lot bigger and a whole lot better. Here's why advertising with us in 2016 could bring you more customers.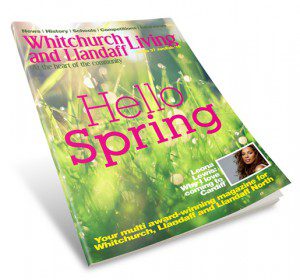 Over the last 7 years, we've successfully helped promote thousands of businesses and organisations in and around the Cardiff area. Here are 5 reasons why advertising with us could bring you more customers in 2016.
We have increased the number of pages in our issues – our Christmas issues were 50% bigger than our previous issues and that's how we'd like to keep it!
We have added 1,100 more homes to our distribution list for Rhiwbina Living. This now includes all of the Rhiwbina ward, including Pantmawr.
We've totally redesigned our magazines to increase the likelihood that our magazines will be picked up and read. The more time people spend with the magazines, the more chance that your advert will be acted on.
We picked up two national awards at the UK Independent Magazine Awards in 2014 – Best Website and Best Editorial. The judges praised the fact that we cater for both our readers and our advertisers.
We offer a free advert design service, a free listing on our online Business Directory and free promotion across our social media platforms – all in addition to your advert featuring in our much-loved magazines.