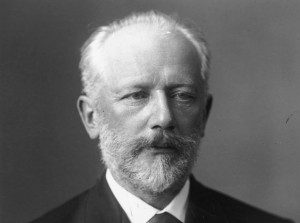 THE acclaimed Cardiff Philharmonic Orchestra will celebrate the breathtaking works of an iconic composer in Tchaikovsky Night at St David's Hall on 6 March.
And one of our lucky readers will have the chance to win a pair of tickets for the best seats in the house!
What better way is there to relax on a Friday night than drifting off amid serene strings and embarking on an orchestral adventure? This stirring show marks the 175th anniversary since the birth of the world's best composer Pyotr Ilyich Tchaikovsky.
His legendary pieces are always full of passion, whilst Swan Lake is one of the most instantly recognisable scores in classical music. The concert opens with the rousing Marche Slave before giving way to the stunning sounds of his Violin Concerto. A spine-tingling rendition of the Swan Lake Suite follows before the 1812 Overture brings the show to a magnificent finale.
Taking the conductor's baton for this special concert is one of the most exciting and innovative talents of her generation, Tianyi Lu. Plus, violin soloist for the evening is the supremely gifted Ben Baker, who accompanies the Cardiff Philharmonic Orchestra for the first time since they performed Brahms' Violin and Cello Concerto last March.
To be in with a chance of winning a pair of top-price tickets, please answer the following question:
Name the legendary Russian who composed Swan Lake?
Please email your entries to SDHpress@cardiff.gov.uk with your name and contact details by Friday 27 February.