The great British tradition of packing a basket with food and heading out for a picnic has arrived. Here are our favourite local spots
Southerndown
A firm favourite for both locals and visitors, Southerndown beach is situated on the Glamorgan Heritage Coast, not too far from Bridgend.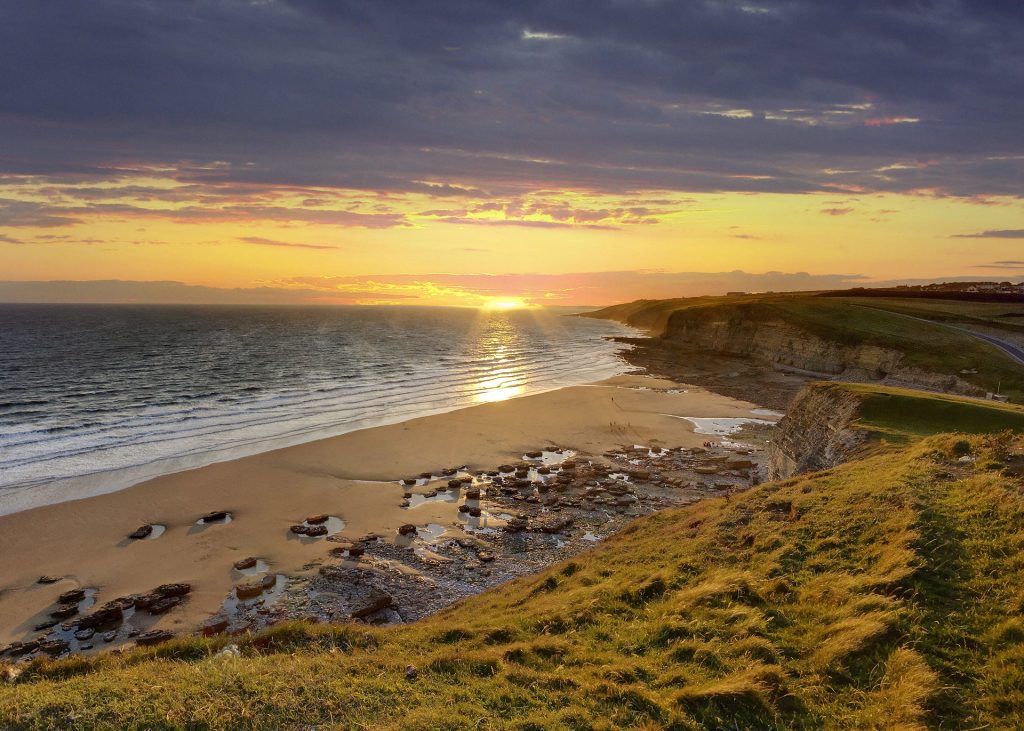 The beach is mostly sand, especially at low tide but its real beauty lies in its rugged rocks, rich in fossils, where there are plenty of places to down bags and set up a picnic.
There are plenty of rockpools at low tide to keep the kids entertained and if you fancy stretching your legs after you've eaten, there are plenty of green fields you can discover on the cliff tops.
Porthkerry Park
This hidden gem in Barry boasts 220 acres of woods and meadowland. Enclosed in a sheltered valley that leads to a pebbled beach, there are also nature trails to explore and dedicated picnic sites to enjoy at your leisure.
Porthkerry Viaduct, one of the features of the park, was first opened in 1897 to carry the Vale of Glamorgan Railway.
And if you're a plane spotter, you'll be delighted to know that the park is not too far from Cardiff Airport – you'll be able to see the comings and goings of Wales's busiest airport.
Dare Country Park
You've got over 500 acres of green countryside to discover in the mountains northwest of the Cynon Valley.
The park was the first country park in England and Wales to be created from land previously utilised by industry. Now fully regenerated, the park teems with wildlife and woodland. The flowery grassland, heath, bracken slopes, crags and scree, upland bog, moorland, woodland, coal spoil, stream and lakes all provide habitat for wildlife. It is here that you can take time out to enjoy your picnic.
Cyfartha Park
Covering 65 hectares, Cyfartha Park sits proudly in a prominent position overlooking Merthyr Tydfil and is the historic site of the Cyfartha Ironworks.
The park is one of the main attractions in Merthyr and is often used for large-scale events. The park also includes a lake, ponds, gardens, play areas for the children, and even a recently restored ice house that was once used to keep the nearby castle cool during the summer months.
Penllergare Valley Woods
This 'forgotten' Victorian paradise with lakes, waterfalls, terraces, panoramic views and exotic trees is being slowly brought back to life by Penllergare Trust, who have been doing so for the last twenty years.
Situated a short distance from Junction 47 of the M4 near Swansea, the estate was previously the home of the renowned horticulturist, pioneering photographer, and astronomer, John Dillwyn Llewelyn.
The site consists of over a hundred hectares of mixed woodland and includes two lakes and seven miles of peaceful woodland walks. You'll also find a spectacular waterfall on the River Llan which meanders through the estate.
There is a community-run shop and a car park, plus informal picnic sites along the paths, where you can eat among the wildlife.
Margam Park
Margam Park is a Grade I listed garden and landscape, where you can surround yourself with gorgeous trees, shrubs and flowers.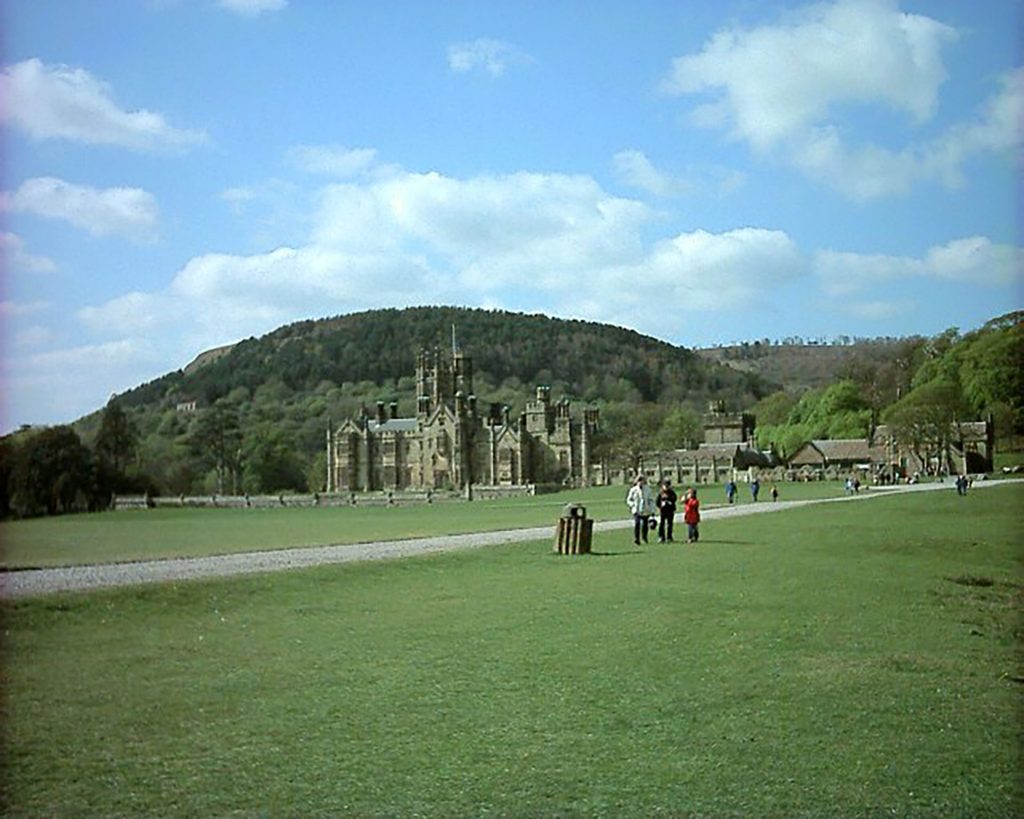 The Community Orchard and Meadow is located within the historic walled kitchen gardens and sees existing apple and pear trees being restored. New planting is also being undertaken including perennial herbs and vegetables.
Clyne Park, Swansea
Clyne Gardens contain possibly the finest collection of rhododendrons in Wales. The gardens were established by Admiral Algernon Walker-Heneage-Vivian who owned them from 1921 until his death in 1952.
The Admiral sponsored overseas plant collecting expeditions in his time and many of the garden's rhododendrons still bear their original collector's numbers. His influence can also be felt in the landscaping features throughout the gardens, which include a Japanese Bridge, the Admiral's Tower, and the Gazebo.
There are meandering paths that take you through a wooded valley alongside a fast running stream with small waterfalls and there are also picnic areas where you can relax in the spring sunshine.
Roath Park
Opened in 1894, Roath Park was one of Cardiff's first public parks. It still retains its charm though, drawing people from all over South Wales to experience its famous lake and botanical gardens.
North of the lake are some wildflower areas which includes paths cutting through it. To the south, you'll find the conservatory and its surrounding gardens, where you'll find plenty of space to enjoy a picnic.
Merthyr Mawr
Merthyr Mawr Warren National Nature Reserve to give it its official name, is situated near Bridgend and is home to the Big Dipper, the highest sand dune in Wales.
The dune itself formed on top of a limestone ridge and you can enjoy spectacular views from the top. There's an abundance of other smaller dunes where you can lay out a picnic blanket but it's not all sand.
You'll also find nature trails and coastal paths that take you to the beach.
Rest Bay
Located between Port Talbot and Ogmore, Rest Bay beach offers visitors spacious sands and gorgeous views over the Bristol Channel.
A new water sports centre has opened there and it looks out over the Blue Bay beach. It's the ideal spot to spend a few hours in the sunshine, eating your nibbles and watching both sea-shy paddlers and watersports professionals alike.
And if your picnic's not enough, the beach has several ice-cream parlours along the promenade where you can get yourself a cooling treat.
All images used under the Creative Commons Agreement