Rhiwbina's Sam Warburton reflects on the British and Irish Lions tour of New Zealand, his recent injury – and why he'll never live anywhere else
There are several defining images from the 2017 British and Irish Lions tour that graced our screens this summer.
Perhaps the most abiding one is of captain Sam Warburton lifting the trophy aloft with his opposite number Kieran Read after sharing the spoils of the tour.
For Sam, the series draw wasn't quite as far-fetched as some pundits were predicting ahead of the tour.
"Ahead of the tour, I wasn't feeling too stressed. The only pressure I felt was for my spot. I'd felt fairly confident about my place within the squad but after I'd picked up a knee injury for two months, I was chasing a bit of match-readiness. The timing of my knee injury was shocking, especially after what I felt was the strongest Six Nations I'd had in my career. I knew that it was going to be a struggle but fortunately, I was ready just in time."
The travelling team touched down in New Zealand at the very end of May, playing their first game against the New Zealand Provincial Barbarians on June 3rd. The tour opener was a nervy affair, and the visitors were put to the test throughout, having to come from behind to secure the win after a scrappy performance.
"As a squad, we said that we were not going to blame the jet lag or the travelling but it was the worst performance on the tour," says Sam. "It was no coincidence that we had landed just three days before the game. Ideally, we'd get there about ten days before to get adjusted and start our training and that first game was difficult. Looking back, the other players who played on the following Tuesday had the benefit of a few extra days and nearly beat the Auckland Blues. But that opener was the hardest game on tour. I'm not a betting man but I'd think that the odds for us to win the series after that game weren't pretty good!"
Taking on the All Blacks is a daunting task at the best of times but challenging them to the best of three in their back yard is for some, a mountain too big to climb. But not for Sam:
"Most of the aura that surrounds the All Blacks comes from the broadcasters and media who need to publicise the event. They made out that we were doing Mission Impossible but as players, especially for those who had previously experienced wins over New Zealand, we didn't buy it. When you've four teams of the most competitive rugby animals on the same side playing together, confidence was never an issue.
"The reason that they are so good at rugby is because they've completed that pass thousands and thousands of times
People often ask me who are the biggest team physically I've played against and surprisingly, it's not New Zealand. Some of the Polynesian guys are massive but they are sprinkled throughout the team so on average, they're not a big team to play against. They are definitely the most skilled team though.
"Over here, when kids go out on a break at school or out to the park, they'll kick a football around, whereas in New Zealand they'll always play touch rugby instead. Saying that, I always laugh when I'm training down at the Cardiff Blues – the Welsh lads run circles around the Kiwi lads with a football!
"When I watch the All Blacks play, I always look at their players and ask myself 'how many times has a rugby ball gone through that player's hands?' and it's probably about ten times more than a Northern hemisphere player's. The reason that the All Blacks are so good at rugby is because they've completed that pass thousands and thousands of times. When I take kid sessions down at the Blues, about 80% of my work is ball handling because it's so important."
The Lions tour of course, ended with a draw. Having each won the other two games, it meant that the series was drawn too.
"Was I happy with the result of the series being a draw? No. It was ok," says Sam. "I can see how people perceive it as a success but as players, we all thought after the last World Cup that we want to be on that plane to New Zealand. We all thought that a series win there would be the pinnacle of our careers but to come so close, and not take that next step to win was frustrating.
"Looking back now, I am pleased at how well we did. A lot of people expected us to lose so we exceeded those expectations – just not our own."
Life has changed for Sam since his previous Lions tour to Australia in 2013. Wife Rachel gave birth to baby Anna in July last year.
"The hardest thing on tour was leaving my little one at home. I remember at one point on the tour, I was lying on the hotel bed. And I remember thinking that I'd do anything to see the door crash open and to see her stumbling towards me. For the first few weeks, I was ok but by the end, it was really hard. I never get homesick as such but I'd never left her for such a length of time."
Rhiwbina's call home was a strong one – even from the other side of the world.
"People always say that there are no guarantees in life but I can guarantee you now that I will always live in Rhiwbina
"It was great to get back to Rhiwbina after the tour. One of the first things I do whenever I get back to Rhiwbina is to take the dogs up the Wenallt or down Caedelyn Park. I always like to get a curry in from the village too. They tick my boxes every time. The curry in New Zealand just isn't the same. My brother and my dad came out for one of the games and we all went for a curry and we all looked at each other and said that they don't do curry like they do back in Rhiwbina.
"People always say that there are no guarantees in life but I can guarantee you now that I will always live in Rhiwbina. You'd have to drag me out of there with a horse and cart if you're going to get me to leave the village!"
Sam's making the most of his time away from the game, having just undergone surgery on a long-standing neck problem.
"It's a long-term injury that I've been able to manage up until now but it's got to a point where I had to have it operated on. At least this way, it'll be done and dusted and when I get back, I can just crack on. No one player ever plays at 100% fitness because they always manage their injuries. I'm out for the autumn internationals for sure and am looking to be back in late January. I'm not getting my hopes up about the Six Nations. The most important thing to do is make sure that my neck is 100% fine before I play again."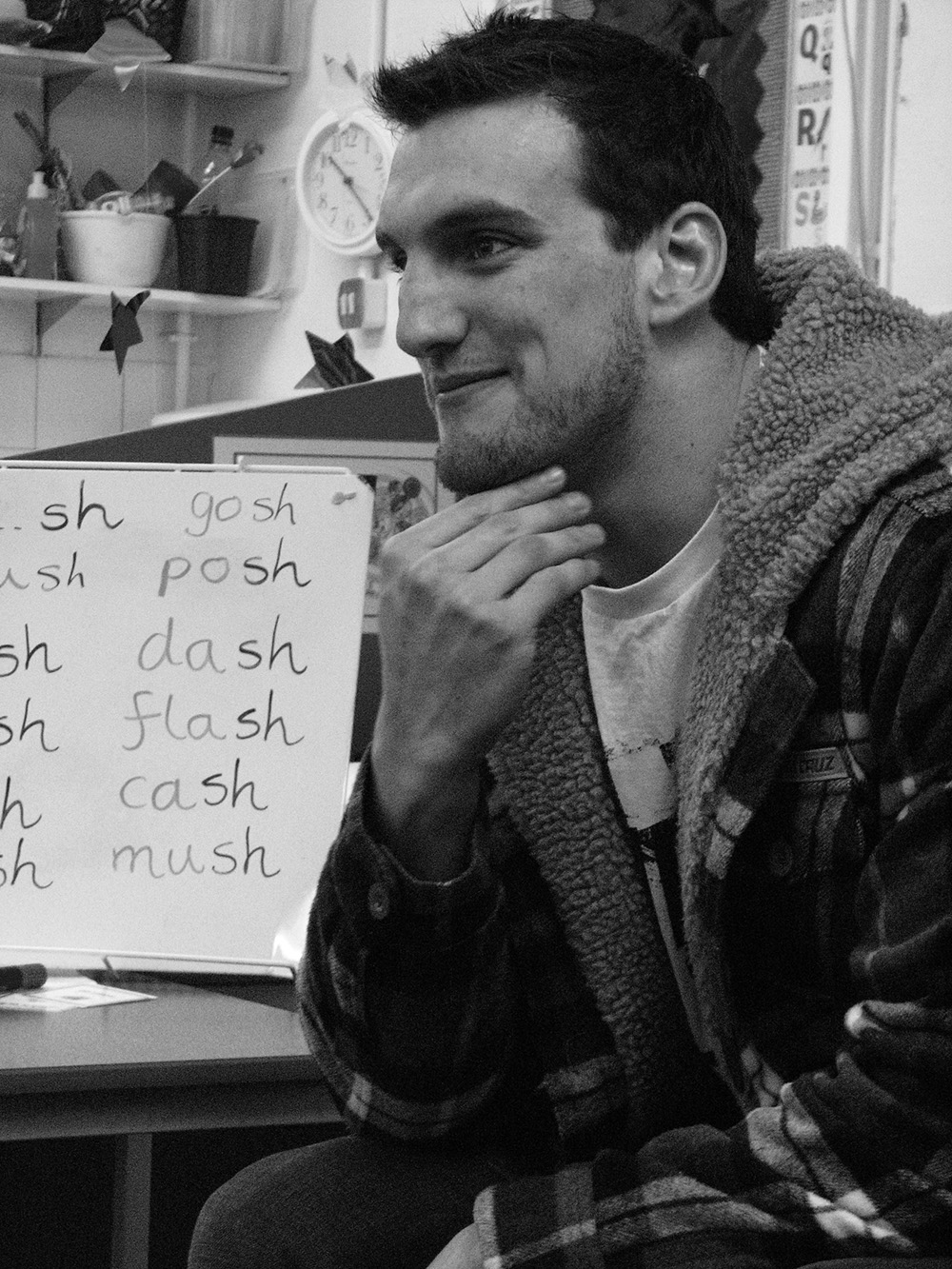 Sam has been at the top of his game now for 8 years.
"I'm 29 now and in the last 12 months, I've had to consider what I'll do after playing rugby. I've planted a few seeds here and there, so whenever I do finish, I will be ready.
I'm finding that I'm busier away from the field with this recent injury. It's nice to spend time with the family and make up for the time lost when I was away, but I'm doing a lot of stuff for my sponsors. It's a chance to get some off-field work done.
"A lot of people don't realise the amount of commercial duties that you have to commit to. But being off injured doesn't mean that I don't train. I still train and get rehab but it means that I just don't have to have my body ready for a game on Friday night every week. It doesn't matter if I have the odd late night helping out sponsors for instance!"
Between now and the Six Nations, Sam has autumn and Christmas to look forward to.
"I rotate between my folks and the in-laws every year. This year, we get to have Christmas dinner with my parents and then we'll spend the evening at my wife's parents. Luckily, they only live four doors away. I've got about 20 family members in Rhiwbina – the Warburtons are quietly infiltrating Rhiwbina and taking over."