Camping is a great way to experience the great outdoors. It'll provide you with quality time with friends and family, lungfuls of fresh air and some wonderful memories that will last a lifetime
Tent, caravan or motorhome?
There are several ways to go camping, each with their own pros and cons. Whether you are looking to stay in a tent, a caravan or motorhome, getting away from it all needs a good deal of preparation.
Camping in a tent usually means that you have to take account of your cooking, sleeping and sanitation needs. You will need to consider things like sleeping bags, outdoor cooking equipment and even things like torches.
Caravans and motorhomes are more equipped and there are a good deal of places where you can hire them. Check to see if they come with adequate bedding for your needs and what provisions are on board for cooking. One positive (or negative!) is that you should have electricity in caravan or motorhome.
What to look for in a campsite
If you have never camped before, the best advice is to stay in the UK and choose a campsite that either has very good facilities or is close to a town or village. This way, you can always be able to top up on supplies or find somewhere to eat if things don't go quite to plan.
Take into consideration whether your campsite is child-friendly and whether the facilities include showers and toilets.
There are a number of other different aspects to look at before making a decision on where to stay:
• Does the campsite allow barbecues and camp fires?
• Does the campsite have a water view, whether it be coastal or a lake? Remember that moving water attracts flying insects
• What are their rules about noise?
• What are the parking facilities like? Not all campsites allow you to park beside your pitch, meaning you may need to carry your tent and camping gear.
• Is the campsite within a 3 hour drive from home? You may feel more relaxed if you know that you're not too far away from home comforts.
• Does the campsite charge for the amount of people or the amount of tents?
• Are there good walks in the surrounding area? Are there nice places to take photographs?
Choosing a tent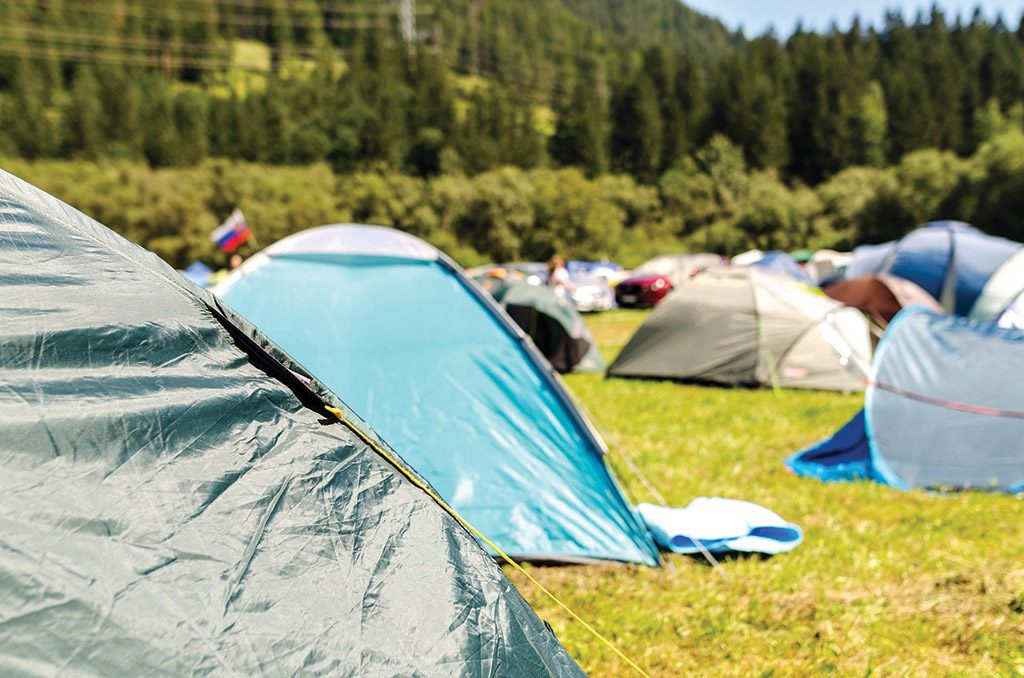 Choosing a tent can be fun but tent berths are based around how many people the tent can hold without any luggage. Therefore, you'll need to bear in mind how many people are going, how much gear you are planning on taking, and whether you need any separate bedrooms for any of your campers.
Take into account too whether your chosen campsite has limitations on large tents. Always pitch your tent at home to iron out any faults that need fixing.
Sleeping
You can sleep warm and comfortable in a sleeping bag and there are now a variety of different shapes and styles. There's the traditional 'mummy' bag, which are available in double sizes but there are also body-shaped bags. If you move around a lot in your sleep, sleeping pods – wider shaped sleeping bags, are also available. Remember to get yourself a quality mat to go underneath.
Cooking
With the right tools and preparation, cooking outdoors can be as easy as cooking at home. Before you leave home, decide how you are going to heat your food. You can either prepare food at home to reheat, or you can take food with you to actually cook. Either way, you'll need some sort of cooker. Never use these in your tent.
Many campers use a basic two burner camp stove, which is powered by propane canisters. Simply light the flame and cook your food in pots as you would at home.
If you are wanting to use an actual camp fire, remember to cook over the coals and not the actual flames.
Keep things simple if it's your first time. Cook food you'd normally eat, keep cold foods cold (bring a quality cooler or freeze before leaving) and remember to bring plenty of water with designated bottles for each camper.
Avoiding bugs
It's easy to be put off by the idea of camping because of the thought of flies and midges buzzing around but you can minimise this by camping in areas that aren't damp or near water. Keep the inside door of your tent closed, even if you are just popping in to grab something. It's also worth wearing clothing that can help avoid bites – long sleeved tops and bottoms. Using insect repellent around your ankles, wrists and neck will also help keep the bugs at bay.
Smoke from camp fires is a natural deterrent to flies and keeping food wrapped up, especially sugary food, is recommended. Inflated brown paper bags also keep wasps away because they think it's a rival nest.
Remember to take plenty of photos
Part of the adventure of camping are the memories that you create. Most mobile phones have cameras inbuilt and there's no excuse for not taking a few pictures along the way to remind yourself of the time you had.
You can also print them out when you get home and put them in an album to keep for years to come.
Staying safe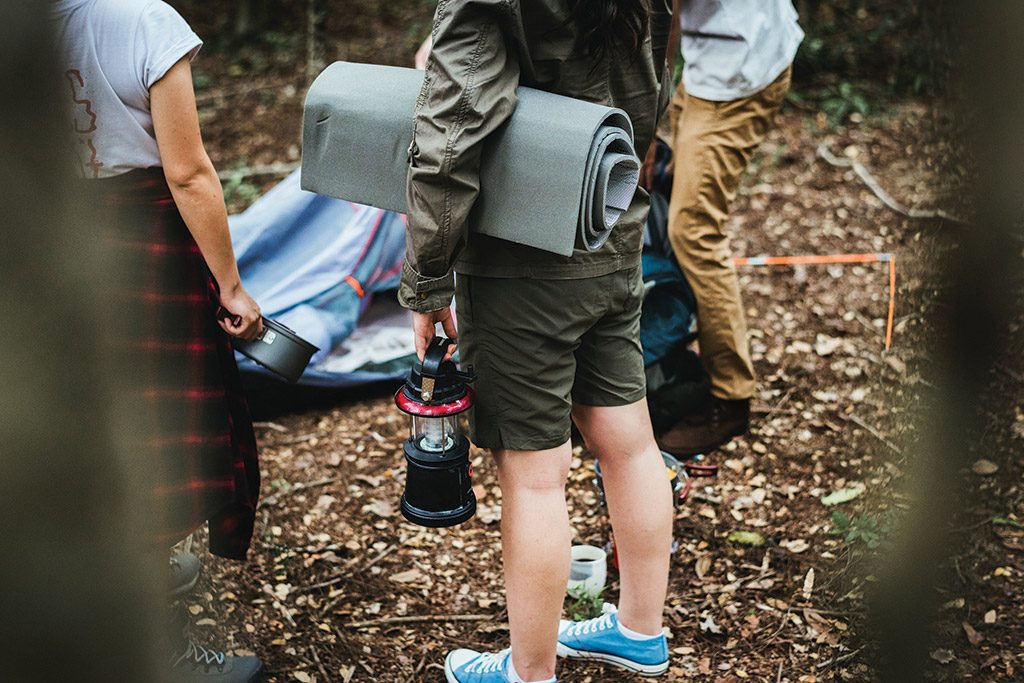 Of utmost importance must be the safety of you and your campers. Be prepared as much as you can, including checking the weather forecasts. Keep hydrated, pack and store your food properly and remember to always be aware of any potential medical risks such as allergic reactions to bites and stings.