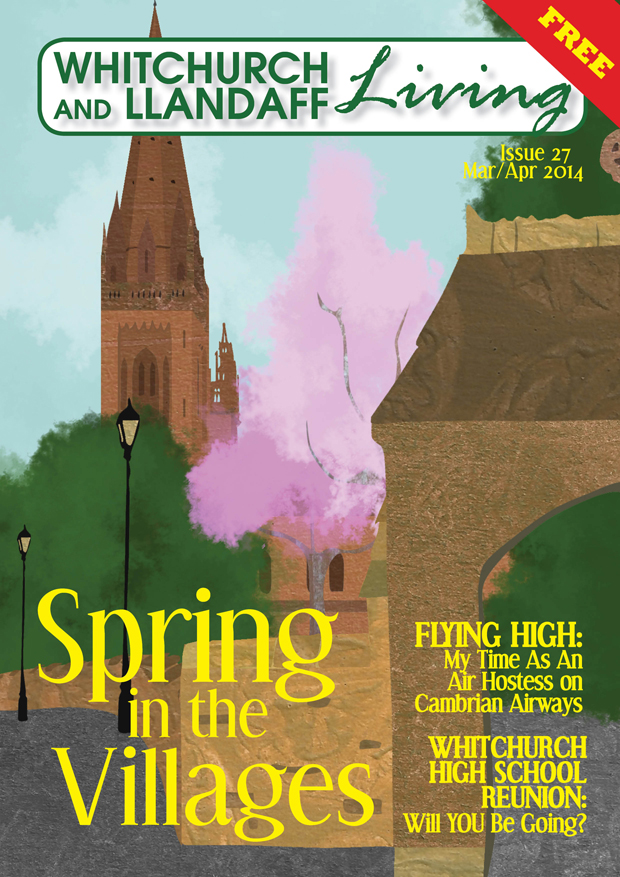 Blimey. What happened there? Whitchurch and Llandaff Living magazine
One minute it's 2013 and the next, we're two months into 2014.
It's always tempting to write about the weather in these editorial sections. I don't know why. I guess it's the one thing that we all have in common. So I've vowed to myself not to mention it (apart from just then).
Instead, I'll talk about what we've put together for you this issue. And where do I start? Well, on page 8, we hear from Gloria Gee. Gloria was an air hostess back in the 1950s. Her experiences as an air hostess on Cambrian Airways will certainly raise a few eyebrows.
On page 13, we have a timely reminder of the sacrifices made for us by locals as we enter the centenary year of the start of World War I.
On page 16, local gardener Eirlys Rhiannon gleefully tells us about growing tasty treats in our own garden while on page 22, Peter Davies recalls his first day at grammar school. In an interesting project, seven ladies recently collaborated to address body issues in today's society.
We have extracts from two local ladies on page 24. Local vet Chris Troughton answers your pet questions on page 25; we hear from members of the community on page 29 and we welcome our guest columnist, Alice Morgan on page 31. Alice is an award-winning writer and her article should give you the lift you need after a tough winter.
We are off now to start work on our next issue so enjoy the sun if you see it!