Music and art have always been a prominent part of the community of Rhiwbina. In fact, the village has a long standing reputation for attracting residents with varied creative talents.
Rhiwbina has been the home of many noted Welsh artists both past and present including the authors Jack Jones and Kate Roberts, musicians Howard Jones, Andy Fairweather Low (Amen Corner) and Rhys Hutchings (GLC), dramatist Tom Richards and the actress Rachel Thomas. One only has to observe the successful craft shops, art gallery and art workshop that have recently become established in the village to realise that Rhiwbina harbours a 'creative streak'.
So it is no wonder that the recent introduction of music events have been a welcome addition to village life. Last year there were at least a dozen live acts staged in various locations in the village including Canolfan Beulah and Beulah Church, Rhiwbina Recreation Club and Snails Delicatessen. In the Autumn of 2015, Rhiwbina in The Fall was staged, comprising three touring artists from the USA and all the events were well attended and appreciated.
This Spring brings a mini festival of events to The Upper Room in Canolfan Beulah called Rhiwbina Spring '16 and includes three reputable UK artists spanning three distinct genres of music, namely Blues, Americana and Contemporary Folk.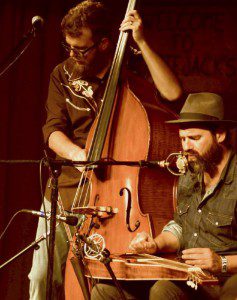 The first musical event on 11th March features the renowned Acoustic Roots and Blues artist Martin Harley with a burgeoning global reputation. Martin, who actually originates from Cardiff has developed a successful career in both the UK and US as a solo and as a trio, and has released a total of five albums. His latest album, called Live at Southern Ground, was recorded in Nashville in collaboration with upright double bass maestro Daniel Kimbro. The duo are stopping off at Rhiwbina during their UK tour to play some solo and duo arrangements of their work.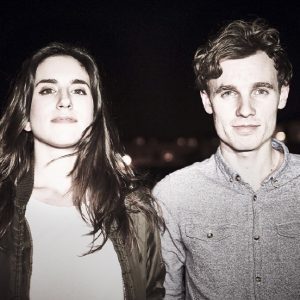 The second musical event is also a duo and comprises of Al Lewis and Alva Leigh appropriately named Lewis and Leigh. The roots of Lewis & Leigh stretch from the Deep South of America all the way over to the Welsh coast. Alva Leigh originates from the Mississippi whereas Al Lewis was born in North Wales but now resides in Cardiff (his Aunty lives in Rhiwbina). The duo draw on the rich heritage of these two musical hotbeds, creating a unique blend of Celtic folk and Americana… or 'Celticana' as they like to call it.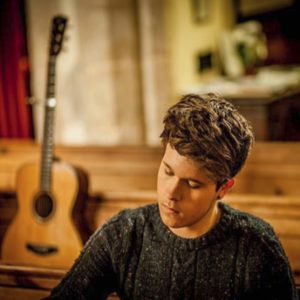 The final act is the folk solo artist Luke Jackson from Kent who is only 21 years of age and is fast developing a huge reputation in the Folk and Singer/Songwriter genre. In 2013, he was nominated for the BBC Radio 2 Folk Awards for The Young Folk Category. Luke is a confident and captivating live performer with a bold and distinctive voice coupled with a sweet, percussive guitar style. He was also winner of Fatea's 'Male Artist of the Year 2014'.  Over the past few years he has steadily been developing a reputation in the Folk & Roots circuits and has opened for Show of Hands, Steve Knightley, Martyn Joseph, Karine Polwart, Oysterband, Paul Brady,  and Lucy Ward and many others. Recently he has been touring and writing with the Welsh singer/songwriter Amy Wadge (who has also worked alongside Ed Sheeran). All of these acts will be supported by local homegrown young musicians and the intimacy of the evening makes for a great way to spend an evening in Rhiwbina.
Tickets are available at www.wegottickets.com and from Serenade, Wine Store @4 and Patina Music on 07792 798564