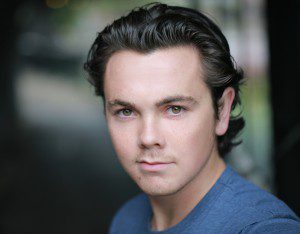 The term 'all-round entertainer' is one rarely used these days. But for actor, singer, dancer (and ice-skater!) Ray Quinn, it's a term that fits perfectly. Ray first shot to fame whilst appearing in popular Channel 4 soap, Brookside as the long suffering Anthony Murray between 1999 and 2003. Whilst there, he won various Awards, including Best Storyline and Best Dramatic performance at the British Soap Awards (2002),Best Young Actor in the Inside Soap Awards (2002), and Best Performance in a Network Soap at the Royal Television Society Awards (2002).
Ray was also a contestant on popular reality series the X Factor (2006), in which he came second. In 2009, Ray became Dancing On Ice Champion, skating alongside Maria Fillipov, to win the coveted title. In 2014, Ray achieved his second coveted Dancing on Ice title, when he became Dancing on Ice Champion of Champions, once again alongside skating partner Maria Fillipov.
"Before X Factor, I had spent two years in college. The X Factor was the catalyst to everything I'm doing now. It's given me a platform which I have never taken for granted. It's given me the opportunity to do what I'm doing now. It's given me a vast and varied career on such a big scale. But my focus on music has never been lost."
Born in Liverpool, Quinn is the youngest of three boys.
"My parents have been a massive inspiration to me. They've been behind me all the way. My dad's been unwell this last year or so and to see how he's still been pushing me and supporting me has been amazing. I've also got a great manager – he's so driven that it rubs off on me. In terms of the arts, I'm in awe of what people like Ed Sheeran and James Arthur are doing. There has been a real array of talent that has come from the X Factor too."
This September, Ray visits Cardiff for the first time as part of his pre-album tour.
"I've never been to Cardiff before. Being brought up in Liverpool meant that we had lots of trips to the ice rink in Deeside mind and I've always had a soft spot for Wales. But I'm really looking forward to coming to the Welsh capital – I owe it to my fans there to come see them!"
Ray is currently recording his brand new album featuring tracks written by Linda Lewis. Ray will also be working with American Bassist and Producer David Finck.
"I've just got back from New York where I've laid down two tracks. I'm really going for a signature sound musically with this album– I want people to hear one of my songs and say to themselves 'That's Ray'. My producer, David [Finck], is a total legend. He's worked with people like George Michael, Rod Stewart and Carly Simon – he's one of the most sought-after musicians in Manhattan. I've done the whole big band, Bublé thing but this album will bring more jazz and soul to the table. It's the kind of music I want my two year-old son Harry to listen to when he grows up. And it's not the usual 'Mac the Knife' stuff either. Listeners will be familiar with some of the words but musically, they may not recognise it. We're really constructing something new out of some old songs."
His tour reaches Cardiff on Monday 15th September.
"I've got a small backing band and we're going to do some acoustic stuff in our shows. We're looking to bring some intimacy to the show. There'll be a new single just before Christmas too – there's a lot of work ahead but I'm really looking forward to it."
IMPORTANT UPDATE: We've just been informed that Ray's show has been cancelled. Apologies to any readers who were wanting to attend.
 Editors 2/8/14.