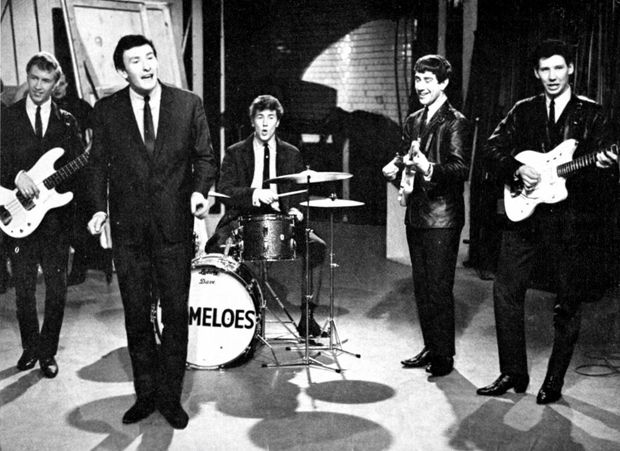 The Tremeloes
"Do you know what? I've been on the phone all day doing interviews. But do you know what? I absolutely love it. I'm so, so lucky. Most people my age wouldn't be doing what I'm doing."
Brian Poole, founder and lead singer of The Tremeloes is speaking ahead of The Solid Silver 60s Show, which is coming to Cardiff in April.
"It was my Dad who first got me interested in music. He used to have this old piano but he used to play it like Uncle Albert did in Only Fools and Horses. He was pretty bad. But there were times of the year, like Christmas, when aunties and uncles used to come and visit. And although I couldn't play myself, I just used to love listening to them. I was fascinated. My older brother, ten years my senior, used to play records on the radiogram too – people like Louis Jordan, Dinah Washington – I loved all those old records."
A lot has been made of their rise to fame. Heavily influenced by their love of rock 'n' roll music, The Tremeloes auditioned for a recording contract with Decca Records on New Year's Day, 1962. On that same day an up-and-coming band from Liverpool also auditioned. The Tremeloes were signed. The other band wasn't. That band was The Beatles.
"I can't remember the exact content of our audition but I do remember that it was excellent. It was stuff that we knew we could do. Because we'd been backing American stars like Tommy Steele, we knew that our rock 'n' roll stuff was good quality. And Decca knew about this. The Beatles weren't what Decca were looking for at the time. Of course, they were and still are, the best song-writers in the world but Decca didn't do too badly out of us – we sold millions and millions of records for them."
After their signing, Decca bosses insisted that the band be billed as 'Brian Poole and the Tremeloes' as such was the trend at the time. They would go on to have huge hits and charting in the top ten four times in just two years with some of the biggest hits of the decade including, Do You Love Me (1963), Twist and Shout (1963), I can Dance (1963), Candy Man (1964) and Someone Someone (1964).
Brian left the band in 1966 to begin a solo career and pursue other opportunities – one of which included starting his own record label. With a revised line-up, further hits would follow for The Tremeloes including Silence Is Golden (1967), Even the Bad Times Are Good (1967) and Suddenly You Love Me (1968).
"When I left the Tremeloes, we'd done everything we could have done as a band. We'd done four world tours and topped the charts. When you have a hit in those days, you were sent all over the world. We visited Singapore, South Africa and Canada among other places. We were constantly on tour. We released a single called 'Good Lovin' which went on to sell millions but we weren't hitting the heights that we'd previously been hitting so we decided to go our separate ways.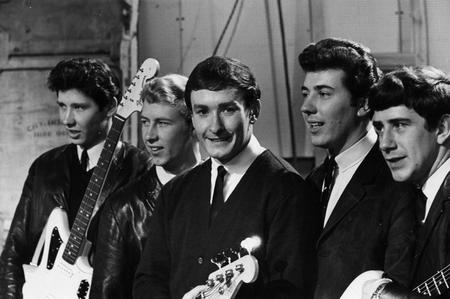 "I set off doing my own thing. I enjoyed being on my own and as anyone who's been in that situation will tell you, there's the added bonus of keeping all the royalties to myself and not having to split it five ways. But the Tremeloes carried on doing their own thing and did very well. We were all happy with it though. We'd all been friends since school. It wasn't music that brought us together. It was friendship. That's something we still have to this day. If one of us is ill, we're all on the phone to each other asking if the other one's ok. We're still going though – they build 'em tough where we come from."
Brian and the other stars will be visiting St. David's Hall on Thursday 17th April. Now celebrating its 29th year, and commonly referred to as a British institution, The Solid Silver Sixties Show is the original 60s touring show.
"I'm really looking forward to this tour. I love working with Chris Montez. In my whole career, I've never come across such a popular guy on stage. We're being backed by Vanity Fare, who sold millions of their own records back in the 60s. And of course, there's Wayne Fontana. He's a very outspoken bloke – he'll say it as it is – whether it's good or bad!
"It'll be great to have two frontmen on stage. Dave [Munden] has had a few problems with his knees but he's told us that he's good to go!"
Despite all his fame and success, Brian still has unfinished business.
"I do have one unfulfilled ambition in life." he says thoughtfully.
Is it to travel the world? Is it to pen another top ten hit?
"No. I'm still wanting to see a real flying saucer."
The Solid Silver 60s Show visits St David's Hall on Thursday 17th April.
Visit www.stdavidshallcardiff.co.uk or call the Box Office on 029 2087 8444